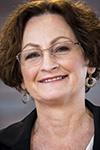 CEO, Glenys Oogjes
Glenys is one of Australia's most experienced animal advocates. From rural beginnings on a Victorian dairy farm to heading up Australia's most effective animal advocacy group, her interest in animal welfare and work in the field has spanned three decades.
After obtaining a degree in Behavioural Science, Glenys turned her attention to animal protection and has spent much of her career getting animal welfare on government and community agendas. She has contributed to numerous national reviews of Codes of Practice and animal welfare laws in each State and Territory.
Glenys has also worked to achieve greater protection for animals through representation on various Government and industry standards committees including the National Consultative Committee on Animal Welfare (advising the Federal and State Agriculture Ministers), the Victorian Animal Welfare Advisory Committee, and Institutional Animal Ethics committees. Glenys was also one of the instigators of the Australian Animal Welfare Strategy and assisted to oversee its initial implementation phase (2006 — 2012).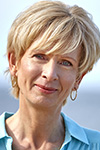 Director of Strategy, Lyn White AM
After 20 years in the South Australian police force, Lyn was shocked to learn that the system of justice she had been proud to uphold as a police officer was not extended to the most vulnerable members in our society. Discovering that most animals born into human care — those raised and killed for food — were denied key legal protections from acts of cruelty changed the trajectory of her life and career.
Lyn's policing background put her in good stead for the animal cruelty investigations she was about to become renowned for. Investigations which, since she joined Animals Australia in 2003, have led to unprecedented improvements for animals in a number of countries, including Australia.
As Animals Australia's Campaign Director, Lyn not only conducted ground-breaking investigations but drove major strategic public awareness campaigns, shining a spotlight on once hidden areas of animal abuse in our society and inspiring individuals to live compassionate lives.
Fuelled by a desire to create a kinder world, Lyn's investigations in a dozen different countries have taken her to places few would want to visit. She retains an absolute belief in the human spirit and her work presents an inspiring example of how one individual with passion, courage and conviction can make a profound difference.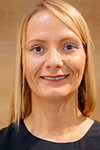 Director of Operations, Dorota Laughlin
As Animals Australia's Director of Operations, Dorota leads and guides the Senior Management Group to embed the strategic framework in the operations of Animals Australia and to promote excellence in all aspects of the organizational activities, including campaigns, communications, advocacy, development, finance, people and culture, governance, risk and compliance.
Dorota brings to Animals Australia 20+ years of senior business management experience in leadership roles requiring broad, strategic execution. Prior to joining Animals Australia, she was heading finance and operations for environmental not for profit organizations in New York and in Melbourne, successfully set up and divested her own business venture and held various managerial roles in private and corporate entities. Dorota is a multi-lingual and culturally aware global citizen, having studies and worked in Europe, Asia, Australia and North America. Dorota holds an M. Eng. In architecture and Town Planning from University of Lodz and an Executive MBA from the University of Quebec in Montreal.
Dorota has a passion for change and bold ideas that challenge the status quo and shift perspectives towards an equitable and sustainable future, and is committed to making the world a more resilient and compassionate place. She is honoured to be offered the privilege to work in the service of animals.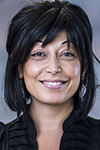 Legal Counsel, Shatha Hamade
Like many caring Australians, becoming informed was life-changing for Shatha. She was working for a major financial institution after completing her Economics degree and Masters from the University of Sydney. It was upon learning about the hidden abuse and 'legalised' cruelty suffered by animals in factory farming and other industries that profit from their use that Shatha embarked on a law degree to become a legal advocate for animals.

After law school, Shatha worked for two prominent commercial law firms in Melbourne, and then went on to become a Judge's Associate to the most senior Judge of the Federal Court of Australia, all the while volunteering for animal charities and advocates to assist with their legal affairs. Before coming to Animals Australia, Shatha was a former National Coordinator of the Barristers Animal Welfare Panel, and the Legal Counsel for RSPCA SA, where she ran animal cruelty prosecutions and trials. Shatha's outstanding work as a lawyer has been recognised by the Law Council of Australia by being awarded the Australian Young Lawyer of the Year.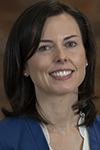 Campaign Director, Lisa Chalk
A journalist by trade, Lisa's early career in regional television enabled her to combine her loves of travelling, meeting people and writing. A desire to make a greater contribution led her to the world of Federal politics where as a media adviser to a Cabinet Minister over two elections she gained a valuable insight into the political system and the gentle art of lobbying and political persuasion. Animal welfare was never far from Lisa's mind and it was an Animals Australia live export investigation broadcast on 60 Minutes in 2006 that started her on the road to a career in animal advocacy. After four years with RSPCA Australia as their Communications Manager and after working closely with Animals Australia on the 2011 Indonesia live export campaign, Lisa's career has come full circle. She was delighted to accept a position with the Animals Australia team where she can focus on campaigning and her great passion of improving the lives of farm animals.
Director of Development, Louise Bonomi
Louise left a media production career at the ABC to combine her passion for animals and communication skills at Animals Australia. As Director of Development, she leads a very passionate team to support our incredible donors and supporters. In this role she has developed, grown and diversified the organisation's income streams and fundraising programs, to ensure that Animals Australia can continue to sustain and expand our live saving work for animals well into the future. Most recently, her coordination of the international emergency COVID-19 and bushfire grants programs saw the organisation's growth extended to support those abroad helping animals, as well as here in Australia, in the aftermath of the bushfires. At home, Louise is a volunteer wildlife carer, and spends most of her time rescuing and caring for native animals in need, as well as her rescued cats and ex-battery hens.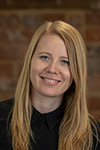 Social Media Director, Kim Oxley
Kimberley has been advocating for animals since she was a child, and has been active in the animal protection community in various capacities for most of her life. Whilst studying animal science at university with the intention of becoming a veterinarian, her class was presented to by Animals Australia's CEO Glenys Oogjes. This presentation would prove to be life-changing for Kimberley. Listening to Glenys talk about her work with Animals Australia, Kim experienced a 'lightbulb' moment — realising that there were different ways to help animals, and that she could create lasting change by shifting the way people think about them. And so began her journey on a career path as an animal advocate. With a professional background in administration management, and a passion for both animals and the power of social media, she has been part of the Animals Australia team in various capacities — from administration to video editing. Most recently she was employed as the organisation's Social Media Manager, growing Animals Australia's facebook page from 60,000 to more than 1.6 million followers — making it the largest charity facebook page in Australia. She is passionate about harnessing the power of social media for social good, using values-based messaging to connect with audiences, and sparking valuable (often challenging) discussions with the view to challenge inherited thinking — and ultimately, to spark compassion for and connection with animals in the hearts and minds of people around the world. She is happiest with a coffee in hand, and tending to the every whim of her rescued greyhound, Blue.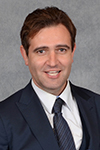 Finance Manager, Jamie Hughes
Jamie is our resident CPA, whose wealth of experience extends across government, financial, corporate and entrepreneurial organisations. Having spent over ten years in the travel industry in various roles — it was whilst leading tours across Asia that Jamie's passion to support grassroot organisations was ignited and led him to Animals Australia.
Growing up in country NSW was the perfect setting for Jamie to develop a strong connection with all animals, from dogs to sheep, to cows and horses... and that natural affinity with them developed into dedicating his work to advocating for the improved treatment of animals as he got older.
From being a volunteer for Animals Australia as a part of the outreach team prior to 2015, Jamie now brings his expertise with numbers and passion for animals to the Animals Australia Management team.
Jamie's role has grown considerably from focusing solely on financials, to now working closely with all in the organisation in developing and delivering the strategic framework. When Jamie isn't working on numbers, he enjoys relaxing with his animals at his home in Melbourne, and of course, indulging his love for responsible travel to remote places around the world, often with a spot of volunteering for animals thrown in.
People and Culture Manager, Kaylene Idda
Since she was a little girl, Kaylene has loved animals. From a very young age Kaylene made kinder choices wherever she could including spending 10+ years volunteering with animals and supporting communities around the world. Kaylene's desire to help people led her to a career in Human Resources. After working in government for 11+ years, Kaylene landed her dream role at Animals Australia. As a qualified yoga instructor, Animals Australia's vision for a kinder, compassionate world resonated with Kaylene and she saw many of her yoga learnings echoed in Animals Australia's ethos. Joining the Animals Australia team feels like 'coming home' for Kaylene, and she is grateful for the opportunity to be able to support, nurture and grow Animals Australia's people to achieve their fullest potential and ultimately be the best they can be, for the animals.