Does it sometimes feel like every second tv commercial is for makeup or cleaning products, and features fluffy puppies, dimpled babies or smiling women washing their hair in slow motion? The pastel colours and cutesy soundtracks of these ads are meant to inspire us with trust, and a 'warm and cosy' feeling...
But sadly, the reality is anything BUT cosy for the millions of animals — including rabbits, cats, dogs and mice — who are burned, poisoned and killed in painful and unecessary experiments every year in order to test the products featured in those ads.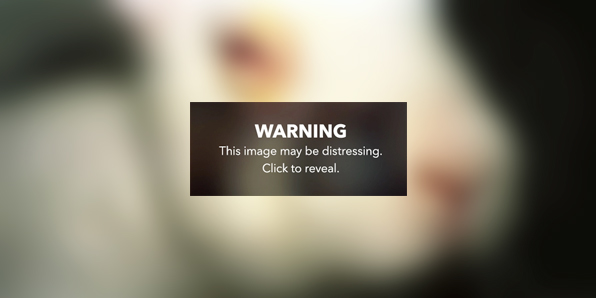 "The Draize Test: used in cosmetics testing, this cruel procedure involves applying a potentially toxic substance to the eye or skin of a restrained, conscious animal (usually an albino rabbit although other species, including dogs, are used) and monitoring its effects.
Animal testing feels so out-dated and cruel that many people are surprised to learn that lots of the big name products on our supermarket shelves and in our department store cosmetic counters are STILL being tested on animals.
But the good news is that finding out which products and brands are cruelty-free is easy. And best of all? The cruelty-free list gets bigger and bigger every year as customers and companies embrace an animal-friendly way of life!
In the latest development, global giant Unilever, which owns many of the best-known cosmetics and household brands — such as Dove, Rexona, Sunsilk and Vaseline — has announced its support for a global ban on animal testing for cosmetics! With big names like this speaking out, an end to animal testing for cosmetics may be in sight...
We're very hopeful that through collaboration — amongst companies, NGOs and Governments — it will soon be possible to assess the safety of all cosmetics products without any need for animal testing anywhere in the world. author=David Blanchard, Chief Research and Development Officer at Unilever
How to shop cruelty-free!
A great place to start is downloading the free iPhone/iPad/Android app from our friends at Choose Cruelty Free. It's an at-your-fingertips list of products (including make-up, skincare, deodorants, household cleaners and car care) that haven't been tested on animals!
No apps? No worries. Check out the Cruelty Free List online here!
Companies that still use animal testing
Some tests are standard practice for such companies and brands, while other animal tests are carried out because of local laws in importing countries (such as China) that require all beauty products to be tested on animals before they are allowed to be sold in that country.
So while some companies and brands may state they don't support animal testing, they may not make it on to the cruelty-free list because they choose to sell their products in countries that do require animal testing.
The following list shows companies that use animal testing, as well as particular brands that are likely to test on animals due to importing laws in countries like China.
Click to view: Companies that still conduct cruel tests on animals »
PETA2 also keeps an updated list of companies that DO conduct cruel tests on animals here. Check in regularly!
You can help spare animals from cruel tests
Consider that every dollar you spend is a vote for a kinder world. Next time you purchase makeup or cleaning products, will you vote for cruelty or kindness?
If after reading this you've struck a cruel company off your shopping list, please contact their customer feedback team to let them know why you won't buy into animal cruelty
References