LAST UPDATED: 17 November 2020
It's the baking craze that seemed to blow up the internet in 2016, though it's been around much longer than that. We don't know who first thought to try this but suffice to say, we're sure glad they did.
Next time you open a can of chickpeas (or other beans), don't throw away the water inside... it's liquid gold! It's called 'aquafaba' and it whips up just like egg whites and has ENDLESS uses. Here are some of the best aquafaba recipes we've discovered so far.
It's literally just the water from a can of chickpeas and sugar beaten with an electric mixer. And it comes out of the oven looking like this! We know it sounds weird but trust us, you need to try this.
A classic Aussie summer favourite and this cruelty-free version just made it the perfect sweet treat.
Are you drooling yet? Get this incredible aquafaba-inspired recipe here.
Delicious, cruelty-free chocolate mousse and it only has 3 ingredients!
Lemon: good; meringue: good; pie: good. This recipe is SO good.
Because one macaron recipe just isn't enough.
Melty vegan cheese made from the water in a can of chickpeas  -- does it get any better than this?
It turns out it does get better. Between the tahini and aquafaba you could almost convince yourself that you're eating salad. (#health). But it's so not salad. It's very much icecream. Creamy, sweet, delicious icecream.
It appears aquafaba can be whipped up into a yummy egg-free mayonnaise too. Is there anything this stuff can't do?
The best bit about this amazing discovery is that it's tapped into a world of possibilities for cruelty-free baking. Here at Animals Australia, we reckon that there is a single essential ingredient to a good baked treat — sweetness. And we're not just talking about sugar, but about sweetness to hens and calves and all those who share this planet with us.
For every cage egg used in baking there is a hen suffering in darkness — confined and stressed in a grim wire cage. For every hen in any laying system (be it free range, organic or otherwise) there is a male chick who was killed in the first days of his life because he couldn't lay eggs. The story for dairy cows and their calves is just as dark. (Find out the sad truth about dairy.)
Thanks to the magic of aquafaba we have another ingredient for a super easy recipe to ending animal cruelty and celebrating sweetness — which is what good baking is all about :)
For more animal-friendly cooking tips and recipes, order your FREE Veg Starter Kit today.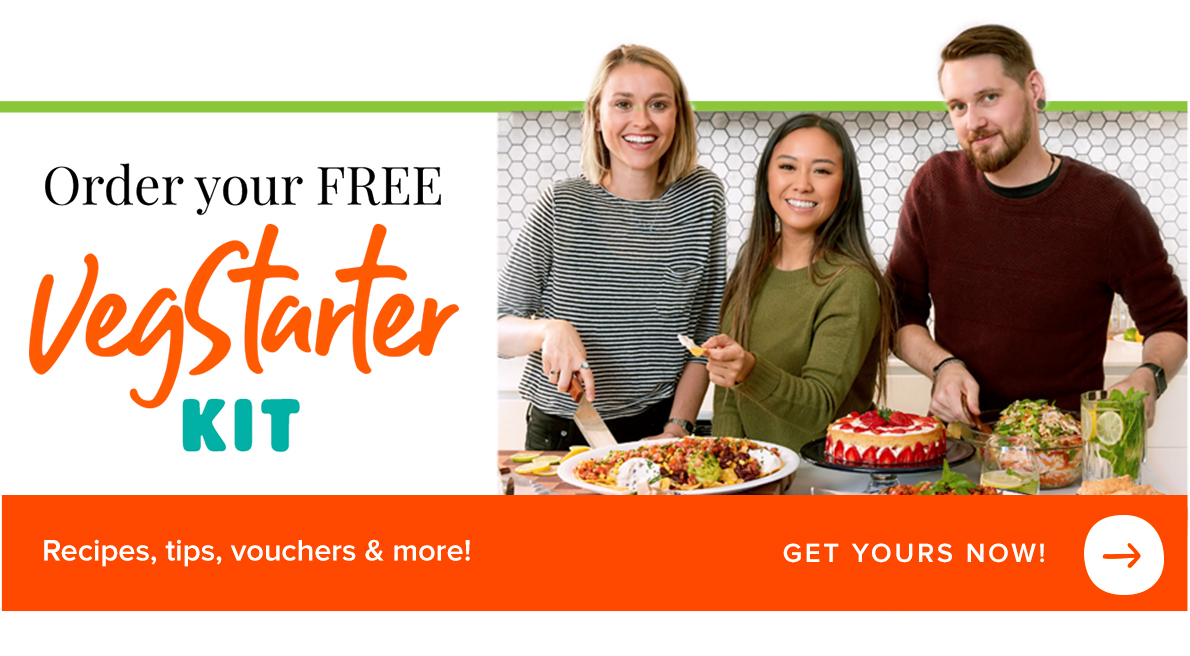 What's in a recipe?