LAST UPDATED: 5 September 2017
They once sold the products of horrific suffering — fuelling a nightly slaughter of Bali's indigenous dogs. Now they're selling flowers, coffee, hats, and sunglasses.
At least ten restaurants have already stopped selling dog meat since our investigation into the Bali dog meat trade sparked a historic victory for dogs. Cruelty-free businesses are now blossoming where the letters RW once indicated dog meat was served.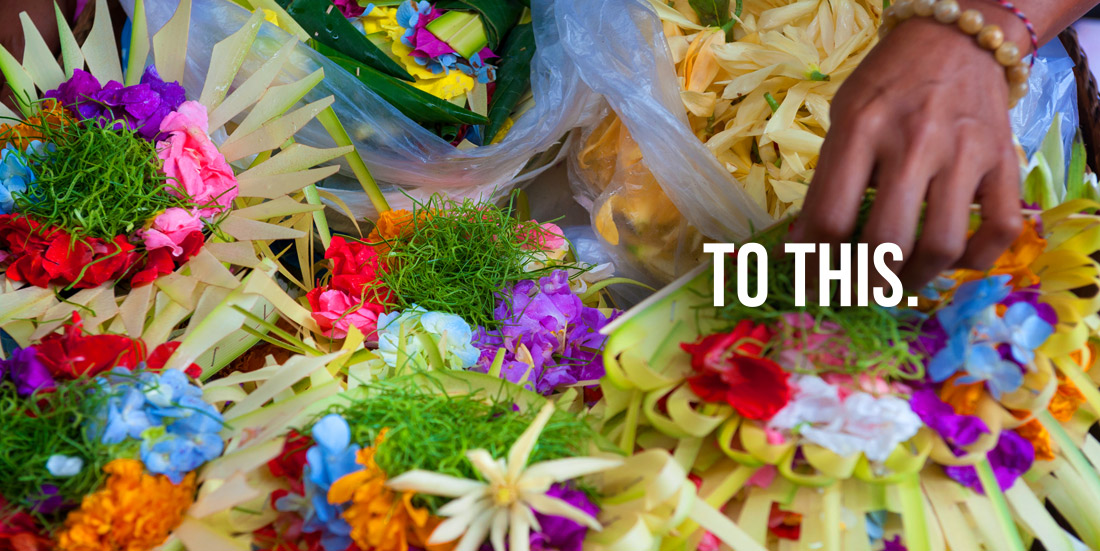 Restaurants that once fuelled the dog meat trade are being transformed into florists, cafes, and shops.
More than 170,000 compassionate people from 159 countries signed the Animals Australia petition to end the brutal and cruel dog meat trade in Bali.
An Animals Australia investigation earlier this year uncovered dogs being beaten, strangled, and poisoned, then butchered in unhygienic conditions for sale as 'meat' to locals and unwitting tourists.
International outcry inspired Bali's Governor to shut down the dog meat trade.
WATCH: How caring people around the world united to achieve this historic victory for animals.
Lasting change for Bali's dogs will take time. Generation after generation of people within some communities have been raised to think of dogs as a food source. Not unlike how cows, pigs, chickens and other domesticated animals have been categorised as food in many other parts of the world.
In reality, there's little difference between the animals we've been taught to think of as 'friend' or 'food': each is an individual with the capacity to suffer, and the desire to be free from harm. This recognition has led millions of people to cut out or cut back on meat from all species, including dogs.
Through the power of compassion, long-held cultural perspectives can evolve, paving the way to a kinder world.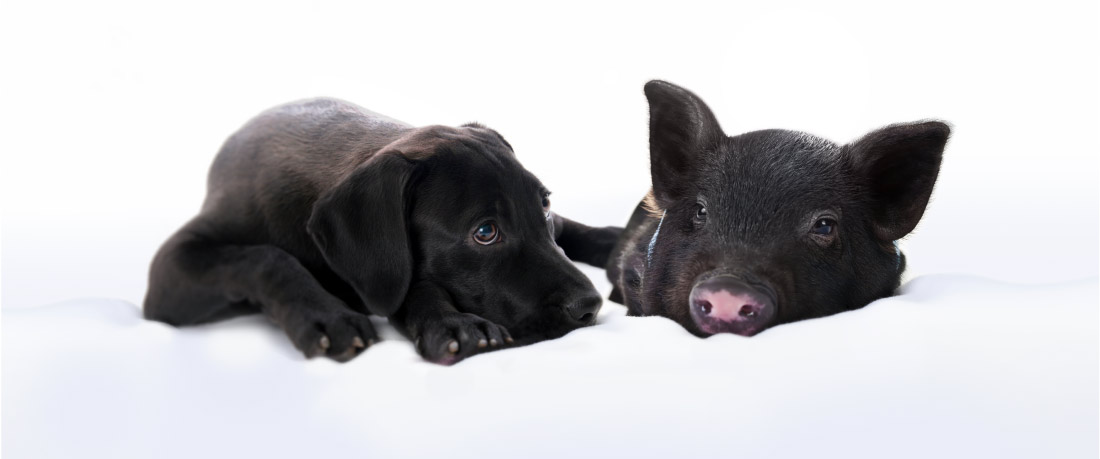 Food for thought: many people are surprised to discover that pigs are even more intelligent than dogs.
Our work for animals in Bali continues
While eating dog meat is not part of traditional Hindu culture in Bali, we found that dog meat was 'catching on' in some Balinese communities beyond the cultural practices of some ethnic minorities on the island. This trend was of great concern to local Balinese people, the vast majority of whom want the practice to end, not expand.
Since we secured the historic commitment to end Bali's dog meat trade from the Governor of Bali, we've been working with government officials and leading academics on a communications, education, and transition plan, as well as on enforcement measures.
We've met with representatives from all Districts to determine how best to implement the Governor's ruling. What is clear is that there is real commitment to end the dog meat trade, which is fantastic news. We are also in discussions with Udayana University (UNUD) One Health Collaborating Centre (OHCC) on possible community education strategies.
Our Bali team will continue to monitor the situation on the ground and work with the Bali Government and authorities to ensure the best possible outcomes for animals and people in Bali.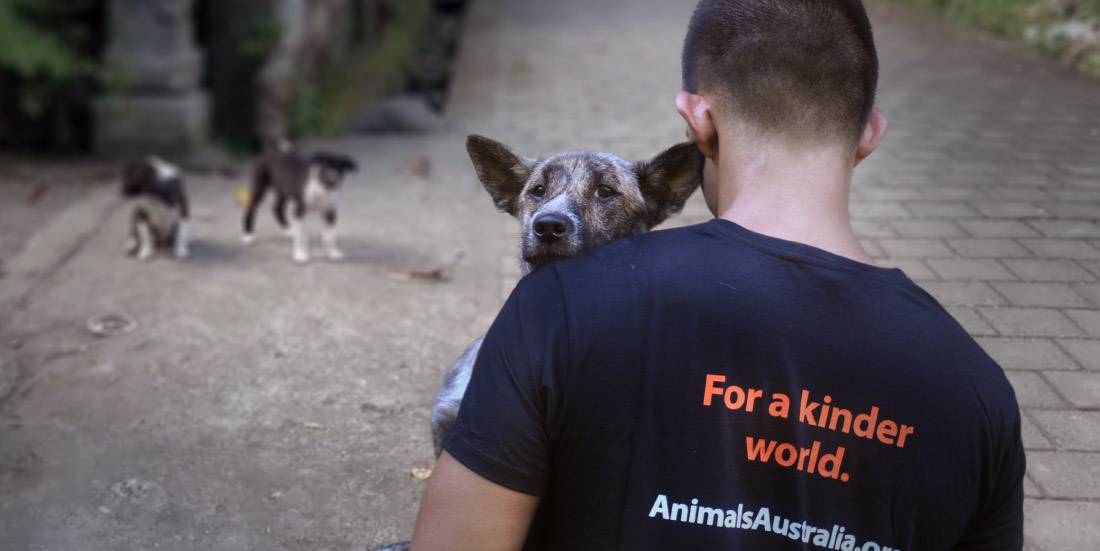 Animals Australia's campaign to end the dog meat trade in Bali couldn't have happened without your support.
Help us expose the suffering of animals killed for food worldwide
All animals deserve to have someone in their corner. Our global investigations have revealed that all too often, hidden cruelty thrives wherever animals are raised and slaughtered for food. Animals Australia's work to expose the dog meat trade, factory farms, slaughterhouses and the global live export trade is changing that.
This historic win for dogs signals what we can achieve together when the courage of our investigations team is fuelled by the generosity of Animals Australia supporters.
On behalf of those animals we are yet to reach, please give generously to help keep our investigators in the field, where animals need them most: