LAST UPDATED: 19 January 2018
Since Animals Australia uncovered evidence of the brutal dog meat trade in Bali in early 2017, our small dedicated team on the ground has been working to end the trade for good.
While eating dogs is not part of traditional Balinese Hindu culture, an award-winning exposé on ABC's 7.30 highlighted our investigation into this hidden cruelty: dogs in Bali being strangled, beaten, and poisoned for sale as 'meat' to unwitting tourists and as regular food for some ethnic minority groups. Hundreds of thousands of people around the world joined our campaign to save Bali's dogs.
Although our primary incentive for working in Bali was to bring an end to the cruel dog meat trade, it became immediately apparent that there was a need to create positive change for all Bali's animals, especially those seen as 'food'. With tourism critical to Bali's economy — and over 1 million Australians visiting the island every year — we are implementing initiatives to encourage compassionate treatment and choices in local and tourist communities.
Bali Government: "Dog meat is not to be eaten"
Following an historic Forum bringing together government officials, health authorities, tourism bodies and community leaders, and a Circular Letter from Bali's Governor, the first-ever closure program for dog meat outlets in Bali started in the main tourist District of Badung last November, and received wide local media coverage: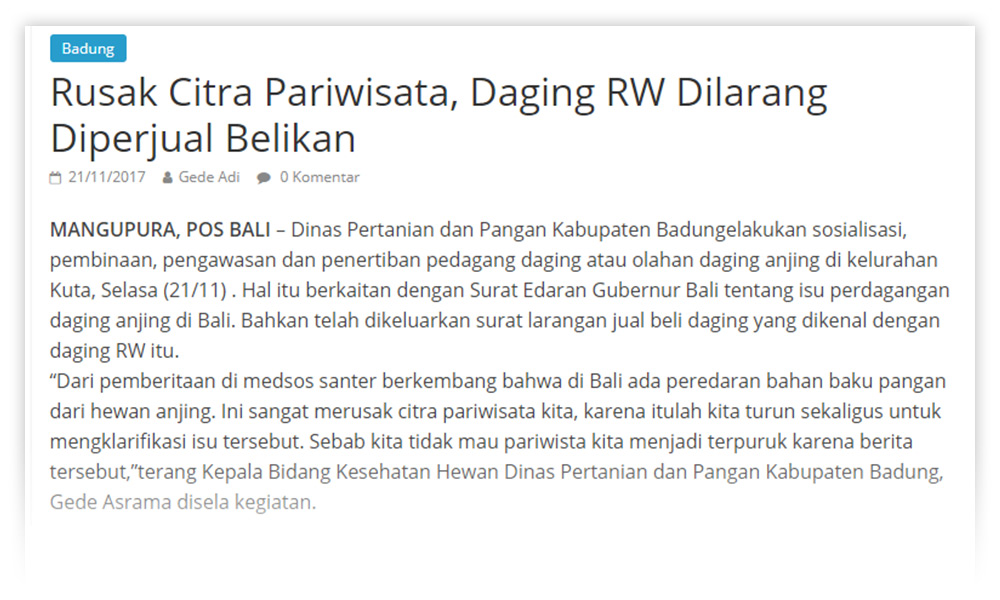 Pos Bali, 21 November 2017, "Government of Badung Socializes the Ban of Dog Meat Sale and Consumption"
The program continues with the full backing of the Municipal Police, and in consultation with Animals Australia. Our team is working closely with Government to ensure the closures roll out throughout Bali as soon as possible.
The Catholic Church in Bali and Udayana University are also helping us educate and inspire people in Bali to shift away from the dog meat trade.
Businesses and schools: Inspiring a compassionate Bali now and in the future
With over 130 local businesses now supporting our objectives by promoting kinder, more ethical travel and food choices — including restaurants, hotels, spas, taxis and retail stores — it is clear that there is an increasing push for a more compassionate Bali. This is not so much a cultural shift as a conscious return to the practice of 'ahimsa' — or nonviolence — that is intrinsic to Hinduism, Bali's predominant religion.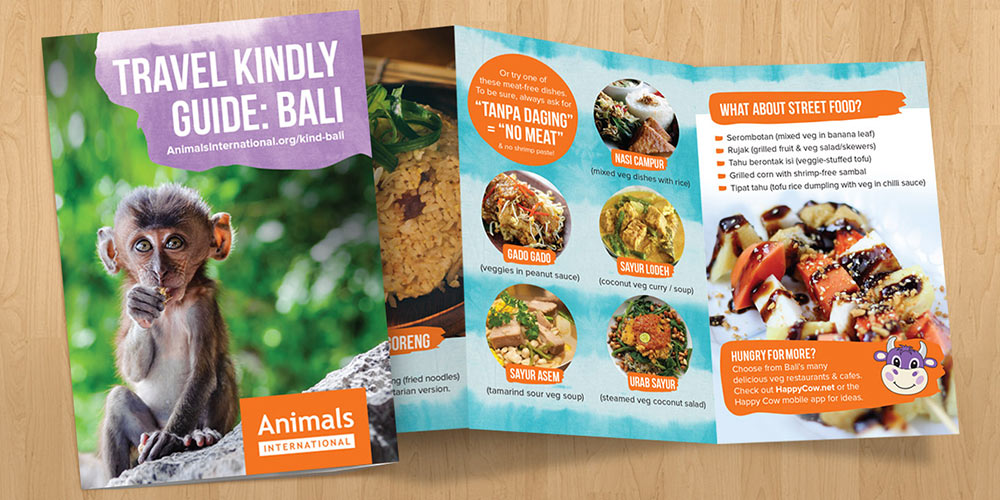 Businesses in Bali are supporting our 'Kind Travel' initiative.
You can order your free guide here!
Our Bali team is also very excited to be working with and supporting local organisation Seva Bhuana, who are launching an animal welfare education program in public schools in Bali this month. Part of this pilot program will teach primary and high school students about the cruelty to dogs and the dangers to human health associated with the dog meat trade.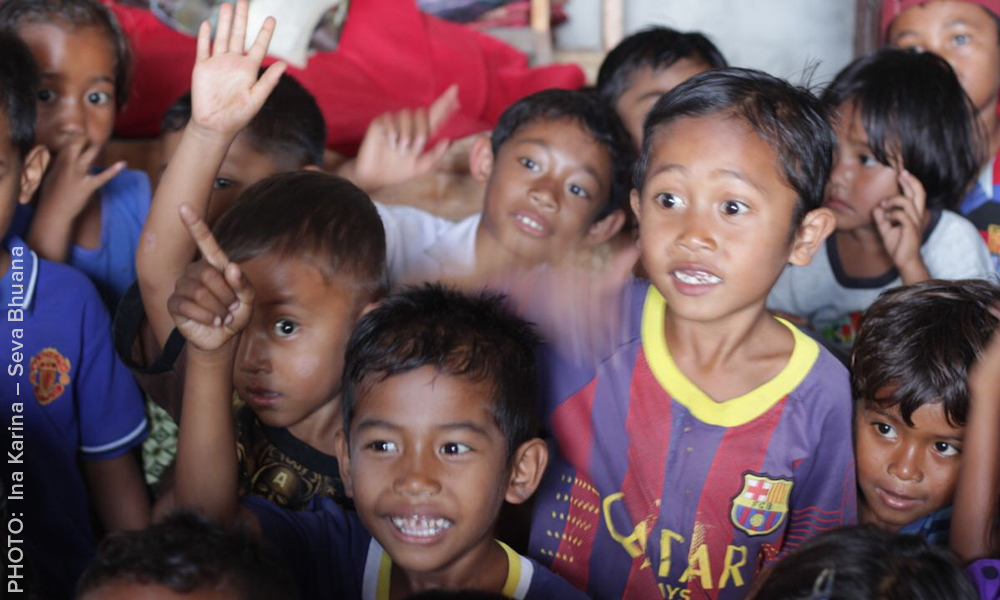 We're helping to launch an animal welfare program in public schools in Bali!
We hope, with your support, to expand this program — as we believe that our vision of a kinder world is achievable through awareness and education.
Support our ongoing work for Bali's animals
Everything we are achieving for animals in Bali is thanks to our committed supporters. You can support this crucial work by giving today.