LAST UPDATED: 3 May 2018
Forget what you've been told — dessert is the most important meal of the day. And here's how you can make the most of it. These 10 restaurants are serving up desserts that are not only mind-blowingly good, they spare animals from suffering by leaving out eggs and dairy.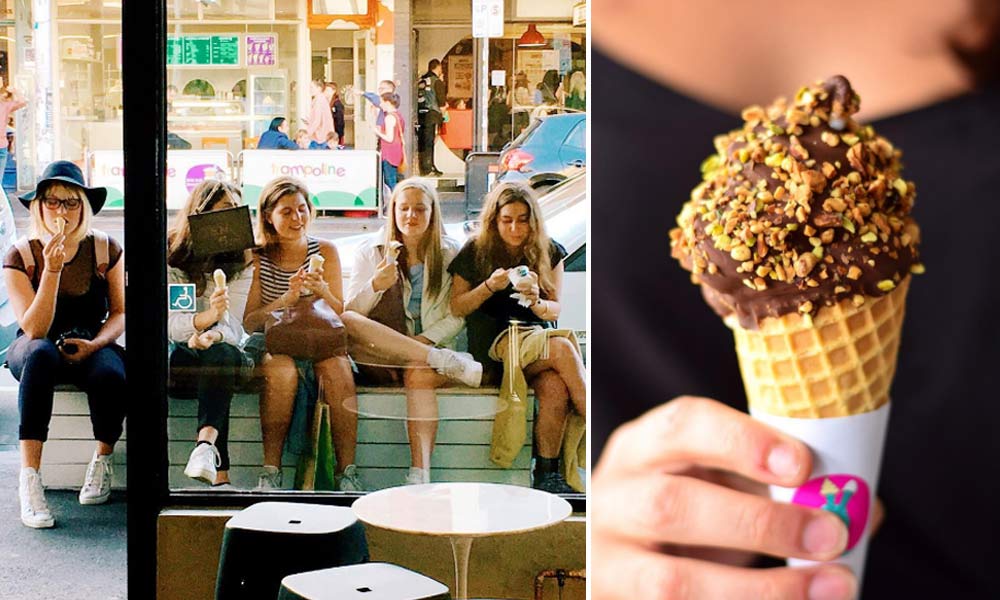 From the brains behind Melbourne's much-loved Vegie Bar and Transformer restaurants comes an all vegan dessert bar, serving up gelato, soft serves and cakes seven days a week! Describing themselves as "a nostalgic ode to the Mr Whippy of our youth", Girls and Boys is located on Brunswick St, (arguably the vegan paradise of Melbourne) and open til late 7 days.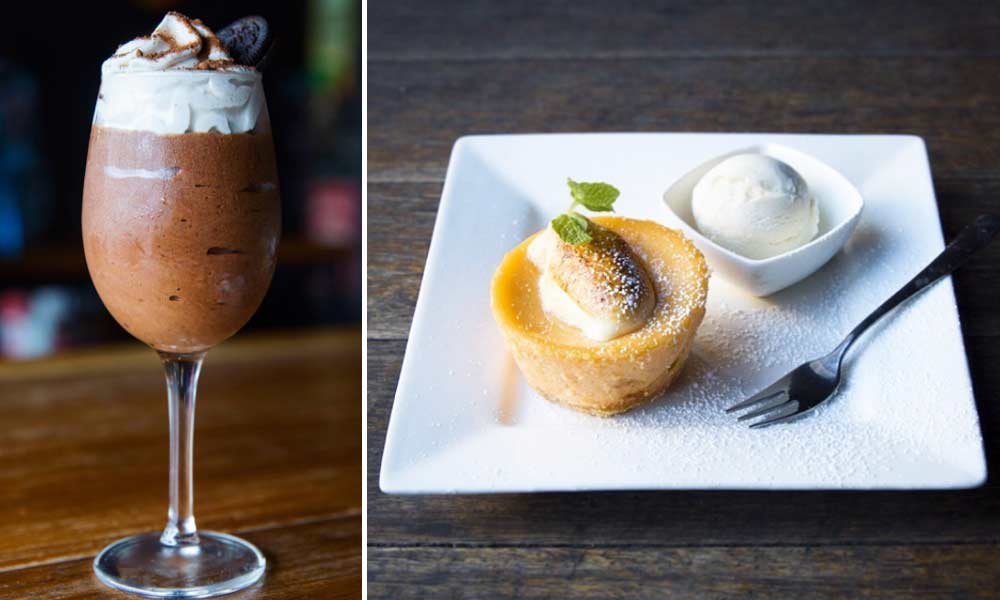 This pub is renowned for their amazing vegan pub food, and their desserts deserve the same rap. The deliciously creamy vegan cheesecakes will have you begging the kitchen to tell you how they do it. The dessert menu is constantly changing but popular cheesecake flavours include peanut butter and cookies and cream. They also feature crowd pleasers such as sticky date pudding, chocolate mousse and lemon meringue pie in the weekly specials — all 100% vegan. The Cornish Arms kitchen is open til 9.30 pm, 7 days a week.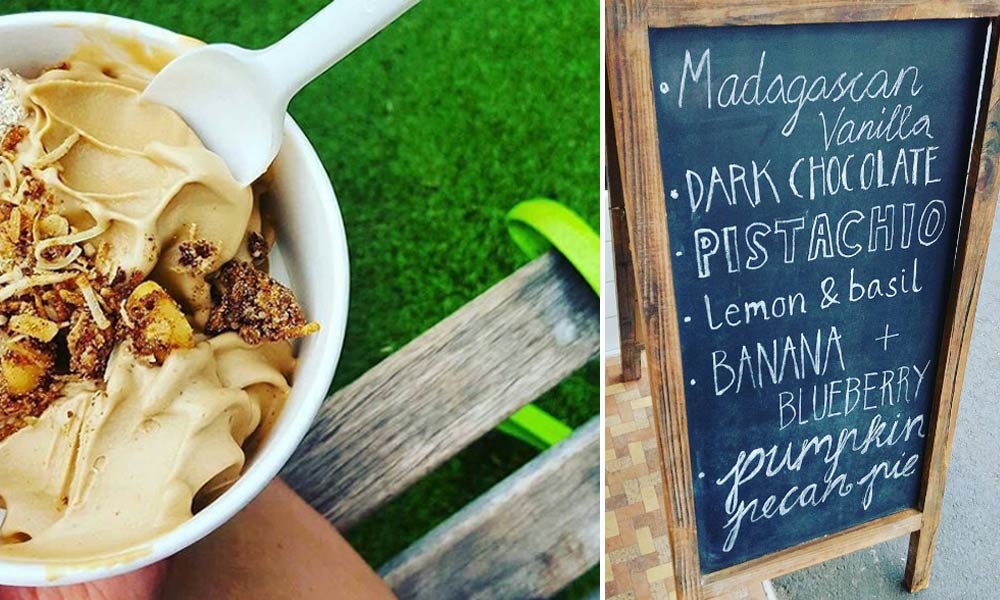 This adorable little frozen yoghurt place offers 6 dairy-free frozen yoghurt flavours, which change regularly. Gojé's huge selection of toppings are also 100% vegan-friendly, including homemade chocolate hazelnut sauce and peanut butter cups! Open til 10 pm on Tues, Wed, Thurs and Sun, and til 10.30 pm on Friday and Saturday nights.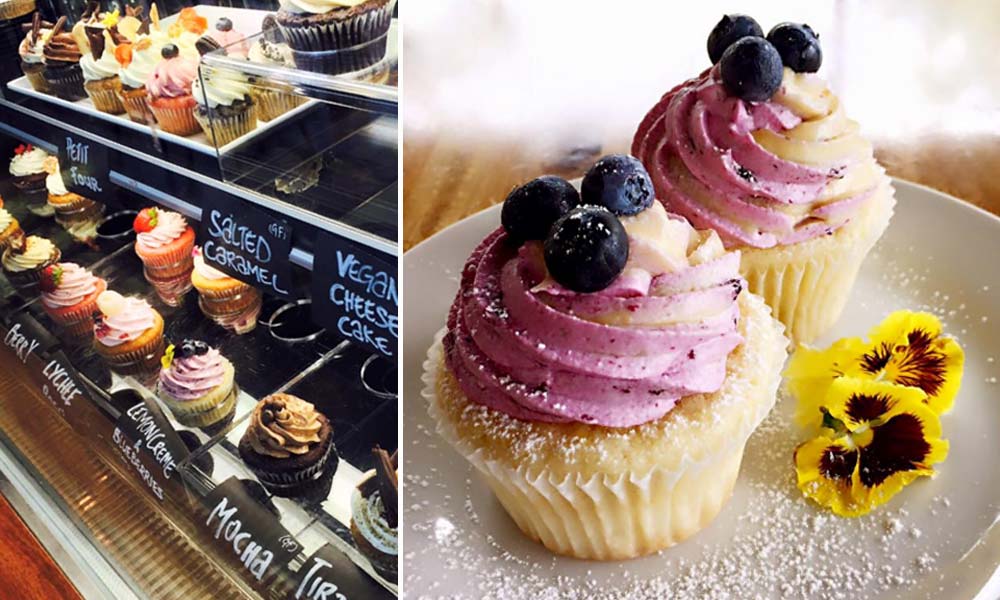 This little place in Kew has an impressive range of cakes and cupcakes, all without eggs or dairy. The range of flavours is HUGE, including mocha, tiramisu, lemon and blueberry, carrot, banana, red velvet and more! They've got a heap of gluten free options too. V Series is open for breakfast and lunch every day, and for dinner on Friday and Saturday.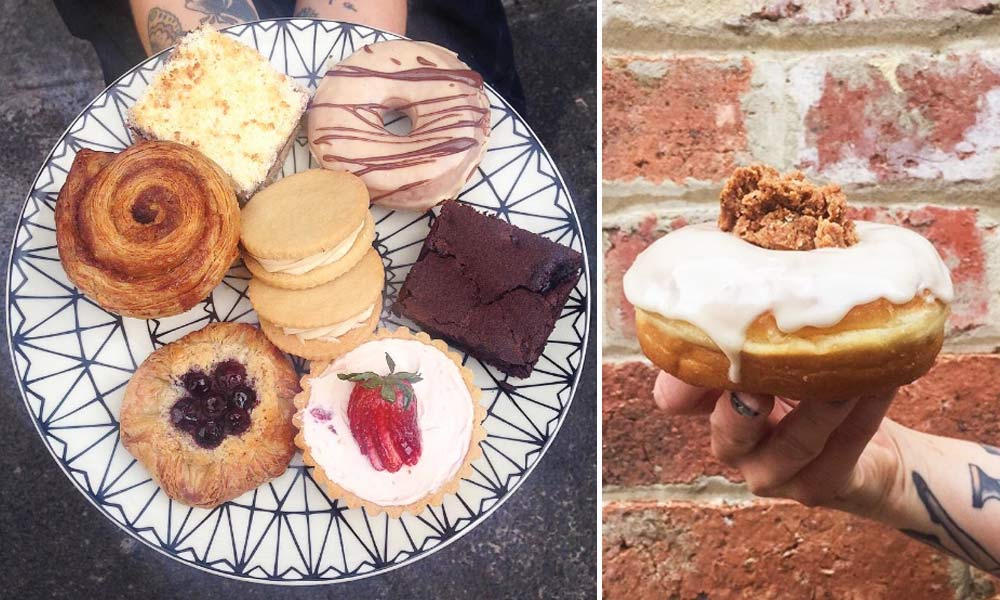 The only bad thing about Smith and Deli is that everything is SO good it's impossible to choose! Their sandwiches are Melbourne-renowned and their cakes and baked goods are also incredible. The sweets cabinet is different every day so it's always a delicious surprise. Regulars include cookies, donuts, vanilla slice, ice cream sandwiches, brownies, croissants, tarts, scrolls, danishes and more. P.S. They also stock dairy-free Ben and Jerry's in the frozen goodies section. Open Tuesday to Saturday, 8 am to 7 pm.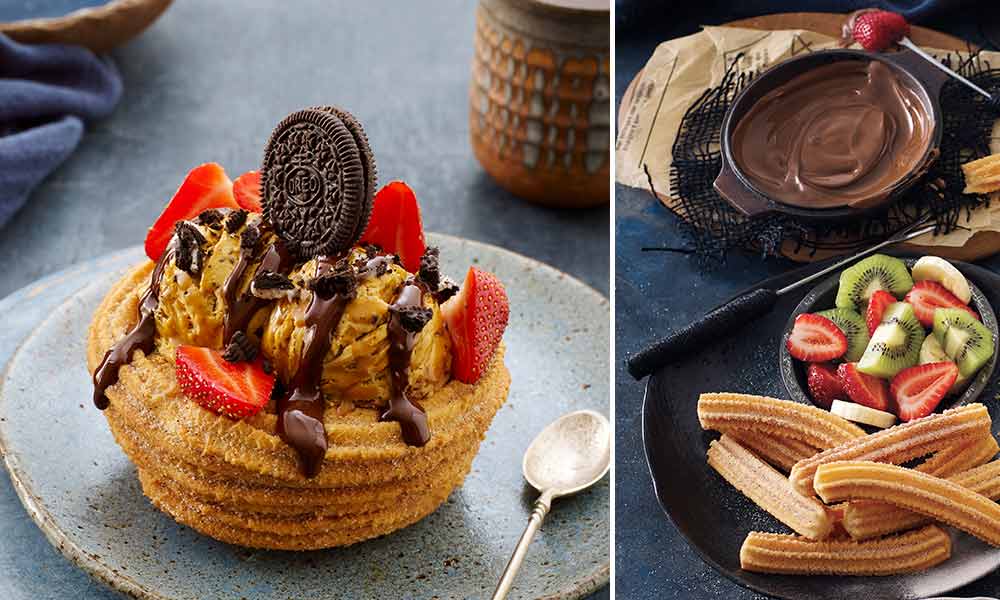 San Churro have a total of 24 vegan options on their menu, including 'The Happy Vegan' (pictured above): handmade churro bowl, rolled in cinnamon sugar, filled with vegan salted caramel & honeycomb gelato, drizzled in dark chocolate, topped with fresh strawberries and smashed Oreo cookies. YUM! Check out their full range of options and opening hours here.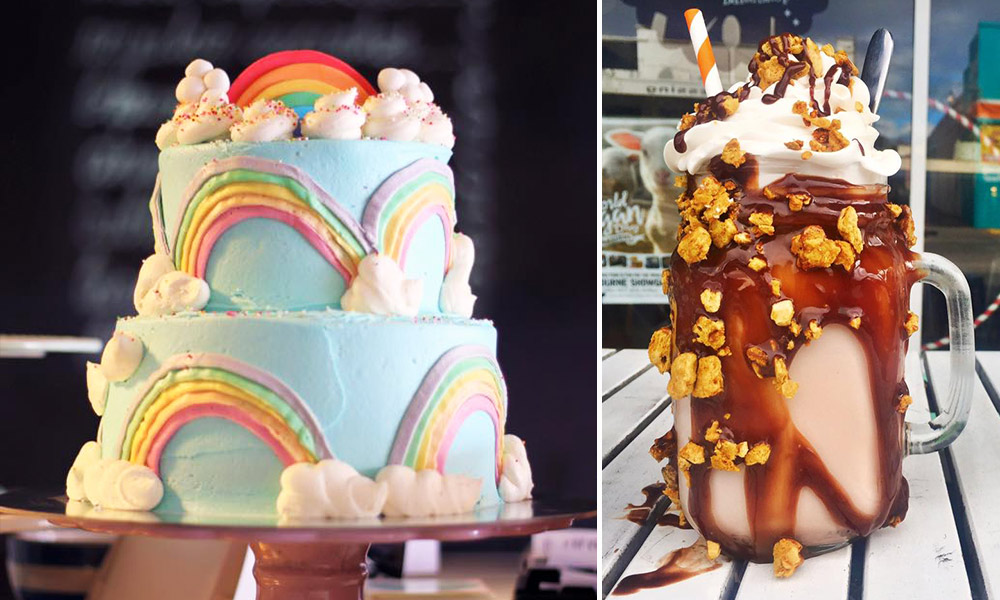 With inspired flavours of whole cakes, cupcakes, shakes and more, Mister Nice Guys is a one stop shop for the vegan with a sweet tooth. They've also got a great range of savoury goods including sausage rolls and pretzel dogs. Get there before 5.30 weekdays and 5 pm on weekends.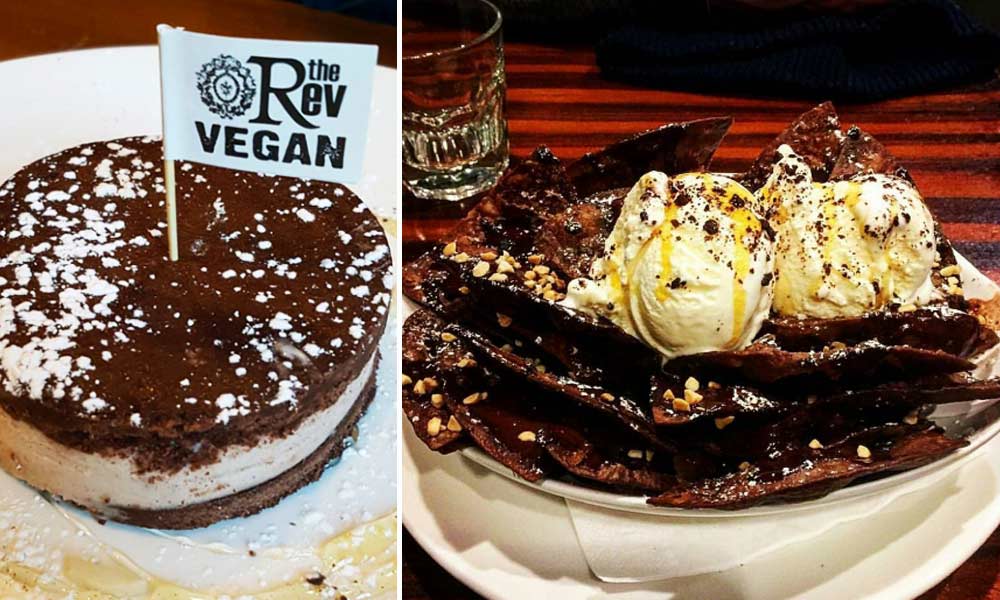 What you are seeing right now is an all vegan, chocolate nachos with ice cream. What more is there to say, apart from that the Reverence also does vegan ice cream sandwiches with a new flavour all the time! Get ready for a grungy, rock pub vibe with great Mexican-inspired food and desserts you won't want to share. Click here for the kitchen's opening hours.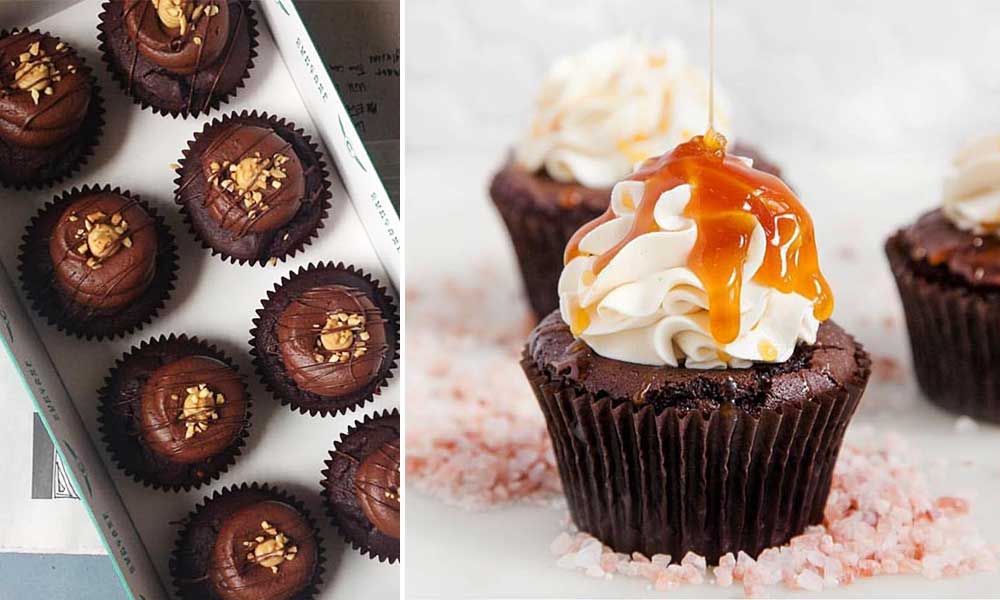 Cupcake Central offer a different vegan and gluten free cupcake every day and they're to die for! Flavours include peanut butter filled NUTorious (pictured left), Pomberry, Coconut Lychee and Cherry Ripe. With 5 locations across Melbourne, find opening hours for your closest store here.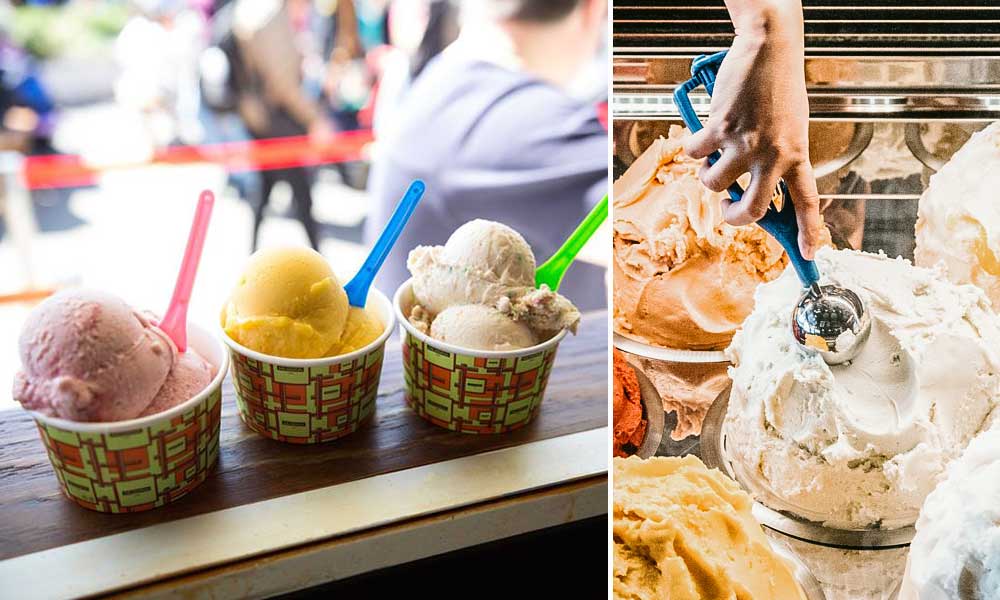 Messina's sorbets are all 100% vegan and 100% amazing! Flavours include salted coconut and mango (recommended), blood orange, chocolate, passionfruit, pandan and more! You can find them in Fitzroy, Richmond and Windsor, with stores open til 11/11.30 pm each night.
Thanks to restaurants adding incredible plant-based food to their menus (or going completely plant-based), eating vegan food is easier and more delicious every day.
For more vegan-friendly places to eat, try the Happy Cow app or website. Or for some tasty and simple recipes to try at home, grab your free copy of our Vegetarian Starter Kit (100% vegan inside).
Hungry for more?