LAST UPDATED: 5 February 2020
Our hearts are aching. Aching for this beautiful country we are watching turn to ash before our eyes. For the people who have lost their lives, and the families left behind. For the hundreds of millions of native animals who never stood a chance. For the countless other animals — the cattle, sheep, horses, chickens, pigs, goats...
The sheer scale of suffering and devastation of these catastrophic fires sweeping across the country is like nothing we have seen before. To the many people who have contacted us asking what they can do to help, thank you.
5 ways you can help animals today »
Thanks to the generosity of caring people all over the world, funds from our bushfire appeal are already being distributed via emergency assistance for fire-affected animals.
Click here to see what our incredible supporters have helped achieve in just three days, with much more to come »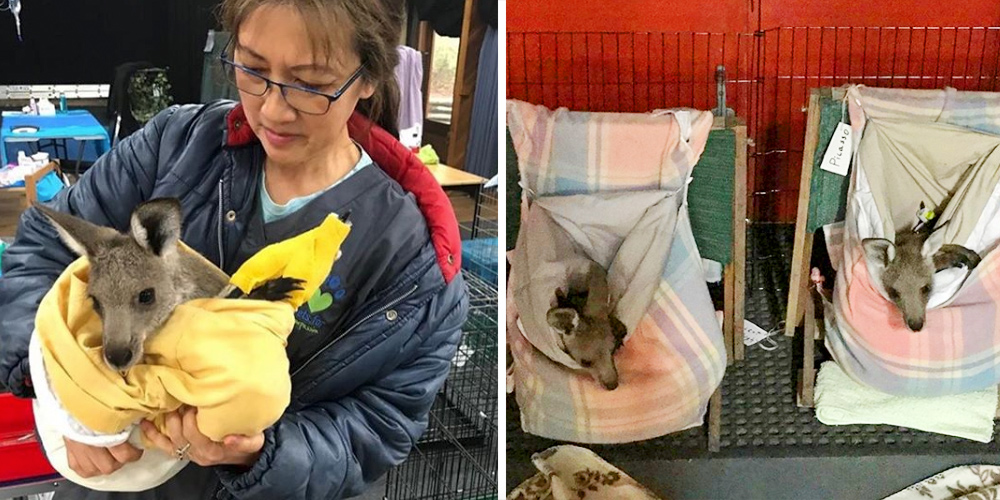 While this is a distressing time, everywhere we look we are seeing the very best of humanity — communities supporting each other, opening up their homes and properties, offering anything and everything they have to help others.
As thousands are forced to flee for their lives, we see firefighters running toward the danger — literally into deadly fires, some to never return. The bravery, compassion and sacrifice of emergency services workers is unmatched, and we stand with the rest of Australia in extending our deepest gratitude to these heroes.
Our heartfelt thanks to everyone who is uniting in this global effort to help animals affected by these devastating fires. There is so much work to do — and this will require ongoing, sustained support for many weeks and months ahead. We're in this for the long haul, because animals need us to be.
Are you with us?
5 ways you can help bushfire-affected animals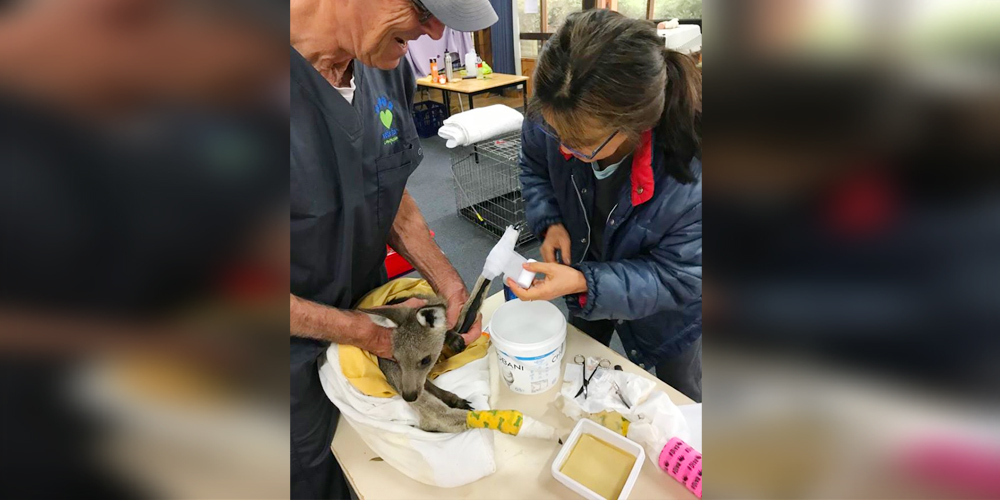 If you are wishing to help animals affected by the fires, we are providing support to expert wildlife vets to travel to fire-devastated areas — where they are helping any surviving animals, and ensuring local wildlife carers have the support and resources they need. We are also channelling much-needed funds directly to groups and individuals helping animals in the hardest hit regions.
Not only will all donations help with urgent needs, such as medical supplies and food drops, but we're also planning how best to assist with the longer-term needs of affected animals, who have lost their habitats and food sources. Urgent work will be needed to restore these bushfire-stricken areas, to regrow native vegetation and rehabilitate these areas so they may once again provide safe habitat for the animals.
Every little bit helps, and every dollar will assist with these long-term rehabilitation efforts — so please consider making an urgent donation for animals today: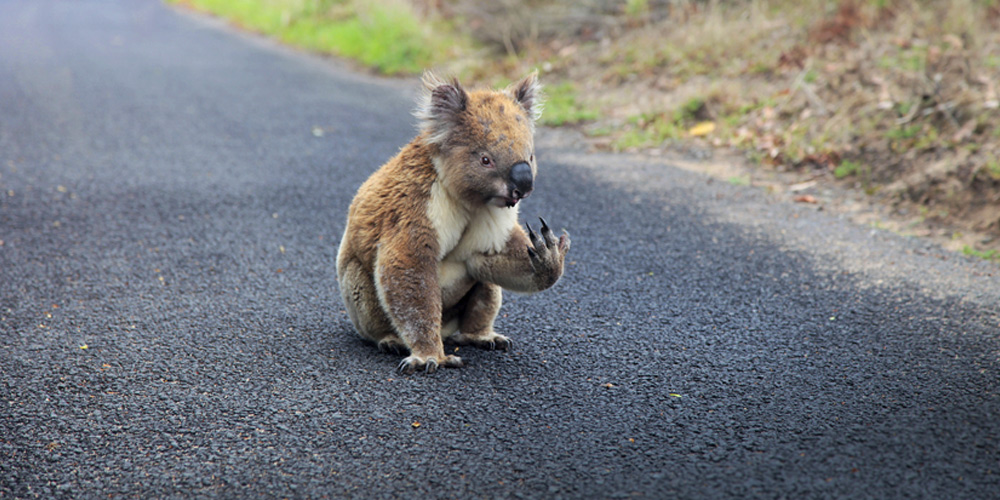 As with any bushfire emergency, the hardest work is yet to come in the weeks and months ahead as rescue teams are allowed access to firegrounds in search of surviving animals emerging in search of food. Wildlife rescuers and carers will require massive sustained support beyond this initial crisis period as they provide the intensive and ongoing care that is required with bushfire victims.
These organisations distribute funds to carers across the states and provide direct emergency assistance on the ground: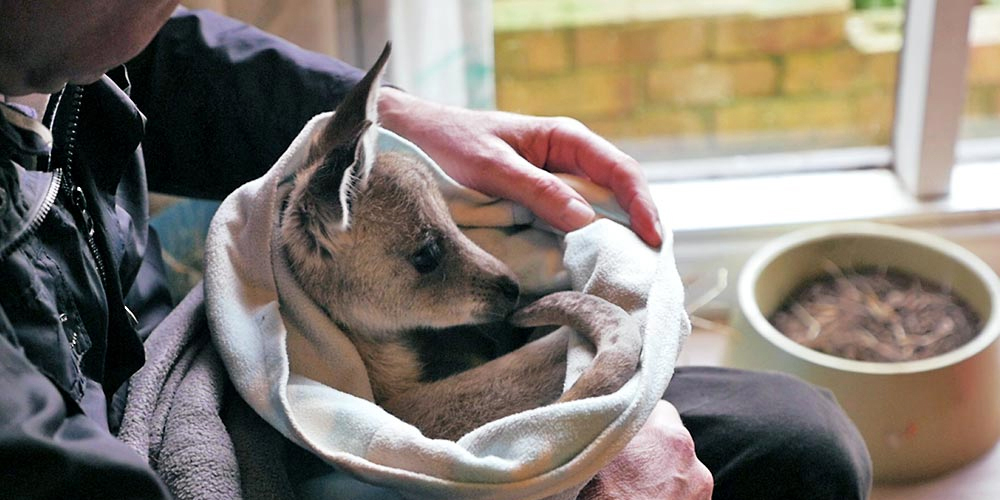 There are remarkable people everywhere who are doing all they can for wildlife, even while their own homes and wildlife shelters burn around them — carers who have lost everything but who are heading out with only the clothes on their backs to help injured and burned animals, to do food drops for survivors, and to alleviate their suffering. If you can, please be as generous as possible to these truly remarkable individuals ♥
Donate directly to a wildlife shelter or carer in need. You can find a list at Backyard Buddies.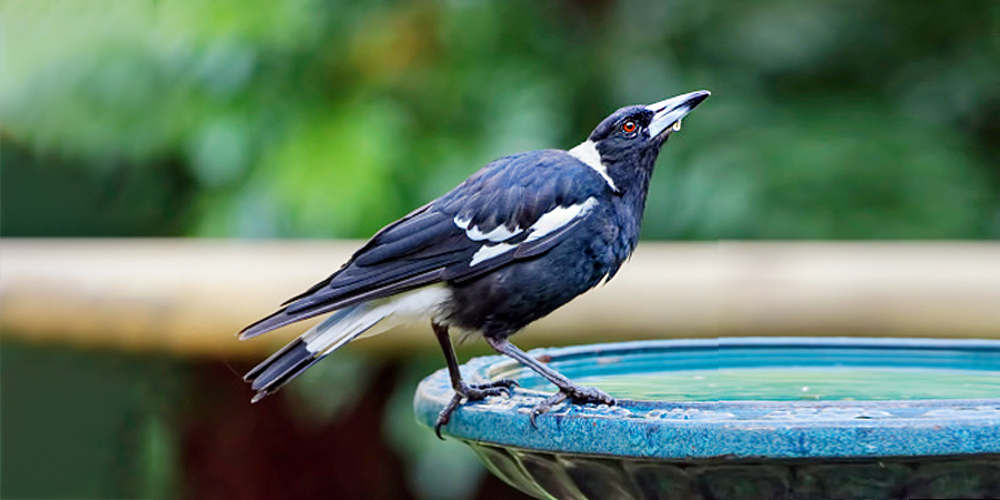 One seemingly small, but truly life-saving thing everyone can continue to do is to make sure that fresh water is freely available to birds and wildlife in their area. Please, leave water bowls out (or, if you have the space, water stations!) and keep them filled constantly for the next few months.
Important note: Animals desperate for a drink can fall into water containers and drown — but this tragedy is easy to avoid! Simply put a brick or some stones, depending on the size of your water bowl, into the container. That way, any animal who falls in and becomes waterlogged can easily climb out to safety.
The team at Arid Recovery have released the design for a clever "water fountain" device that can provide a reliable source of water for up to two weeks even in sweltering temperatures. This could be particularly effective for people living in drought- and fire-affected areas who want to help local wildlife survive. To learn how you can build one for your property, head to their website.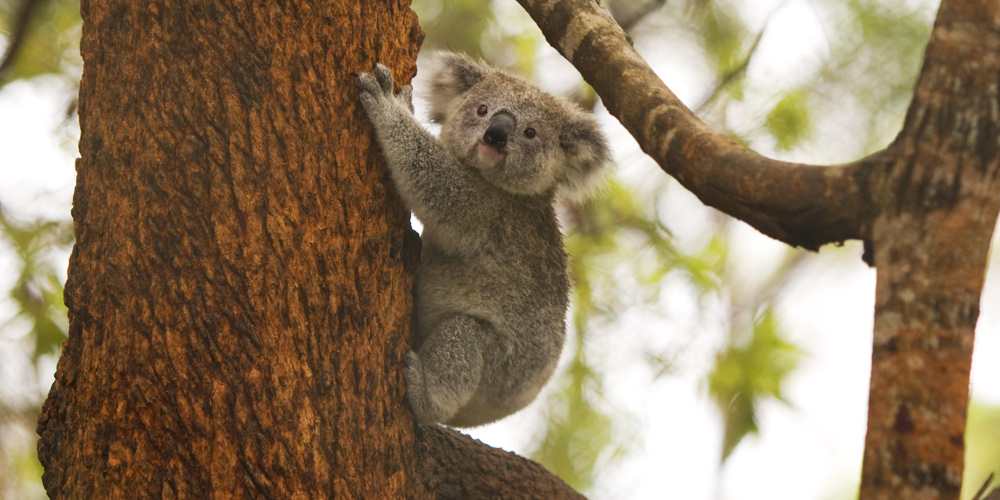 The situation is changing constantly as new hazards emerge and opportunities arise.
Follow us on Facebook, Twitter or Instagram for the latest updates as they break, and for the best way you can help animals in that moment!
The path ahead
This time of climate emergency will require all of us to come together now more than ever to forge a path forward, and to develop meaningful solutions to the increasingly dangerous and volatile world in which we live.
Urgent, long-term work will be required to restore bushfire-stricken areas, to regrow native vegetation and rehabilitate habitats, so they may once again provide safe homes for surviving animals and future generations.
But right now, there are people and animals whose lives are at stake and need all the help and support we can give them. Please, look after each other, and support rescue and emergency efforts in any capacity you are able.
Be kind to animals, each other — and yourself