LAST UPDATED: 19 July 2021
Have you noticed that when a truck of pigs or chickens pulls up at traffic lights that all eyes turn away from them? Why? Because when we look into their eyes we see individuals looking back at us who are experiencing life. When we look into their eyes we connect with them — we feel our affinity with them. When we look into their eyes we recognise their vulnerability. We feel for them... the kindness that resides in the human heart instantly responds to them.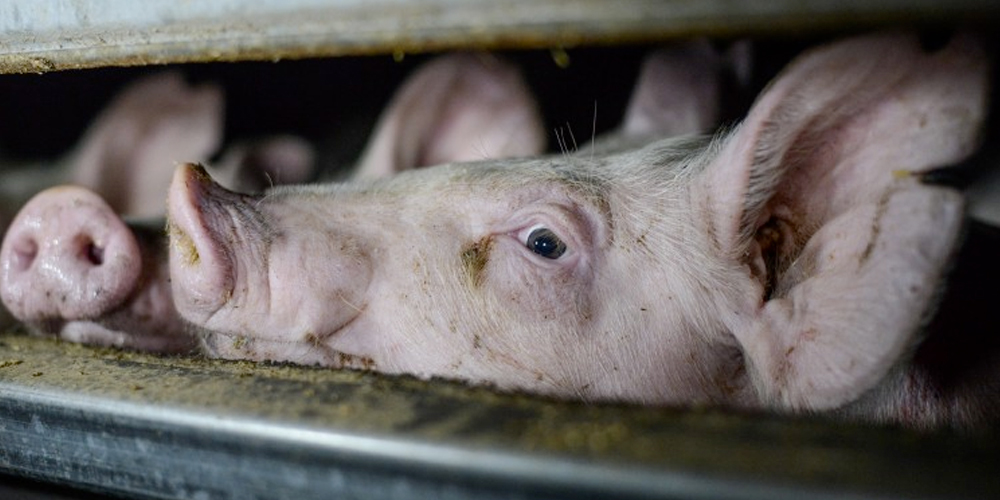 One of the defining reasons why pigs and chickens in this country have been denied the protection of animal cruelty laws is because they are unseen — hidden away in mammoth factory farms. The legislators who have the ability to change their lives for the better — cannot see them. The people would make kinder choices — cannot see them. These animals are 'invisible'. They are forgotten.
But they don't have to be. At a time when decision makers are revisiting laws that allow hens to live their entire lives crammed in barren cages and intelligent and sensitive mother pigs to be kept caged in crates — the most important thing we can do is ensure these animals are seen.
Watch our TV ad giving a voice to the voiceless.
Like most people, most politicians have never stepped foot inside a factory farm. They're not places keen to open their doors. And there's a reason for that. It's because 'life' for the animals confined within them is so at odds with how things were meant to be. And deep inside, we all know this.
Hens naturally want to flap their wings, peck in the soil and lay their eggs in privacy. Pigs naturally want to dig and play and build nests for their babies. In factory farms, the daily lives of these joyful and loving animals are devoid of even the most basic pleasures.
We have a vision to change that by shining a light on their existence and taking their plea for compassion and kindness directly to the very people who have the power to change their world.
If you too can envision a peaceful, kind world for our animal friends then please help us create it.
Discover more