LAST UPDATED: 23 November 2018
Did you know that fish have unique personalities? And that octopuses can use tools and solve puzzles? More and more people are recognising that sea animals belong in the sea, and choosing to leave them off the menu. And with delicious plant-based recipes for every 'seafood' dish you could imagine, it's never been easier.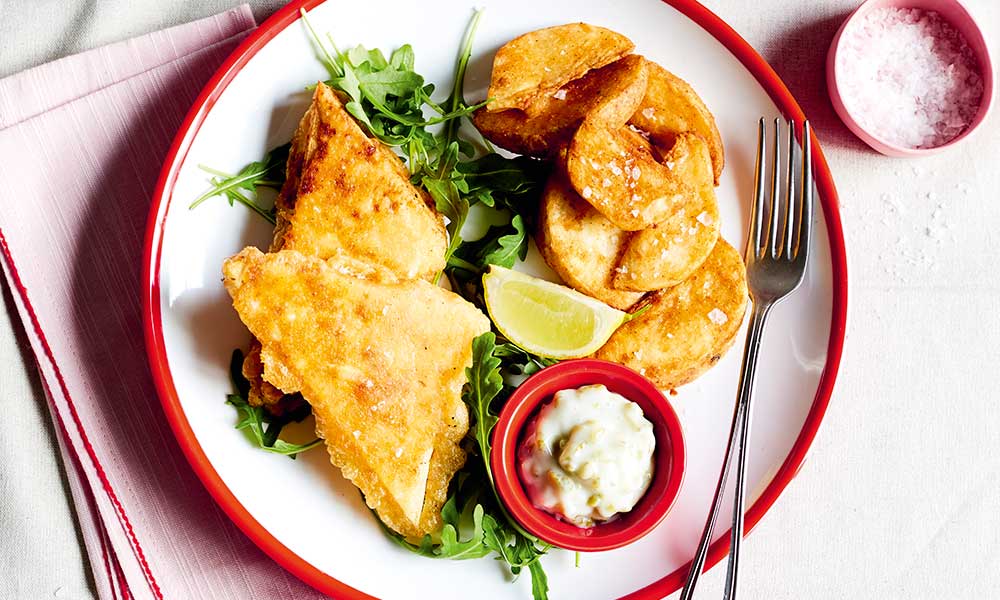 Seasoned tofu pieces, dipped in bubbly beer batter and fried to perfection. Try a medium firm tofu for best tofish texture. Serve it with chips or onion rings ... or both! Recipe from VegKit.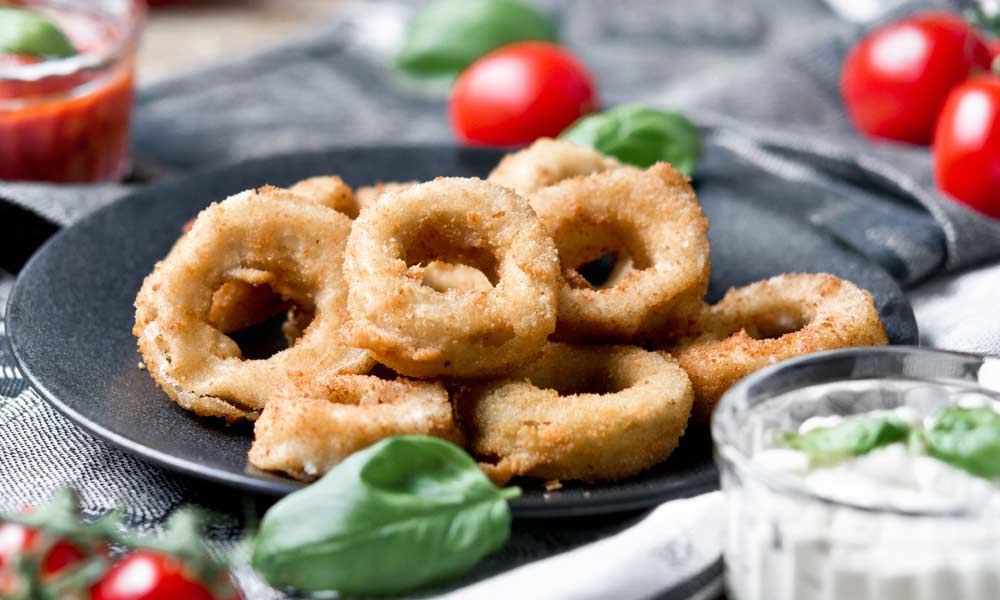 Crispy delicious rings of king oyster mushroom, dipped in sauce of your choice. We recommend an egg-free mayo or tartare, such as Veganaise or Masterfoods Traditional Tartare. Recipe from Planticize.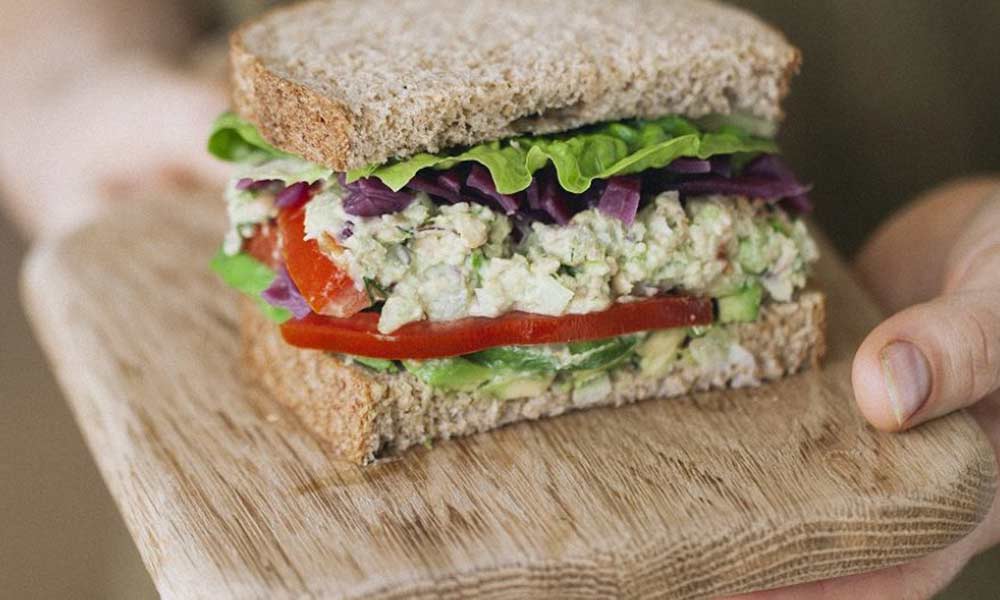 The chickpea is a seriously versatile bean and one of its many talents is in creating a tuna-like flavour and texture. Combined with celery, herbs and egg-free mayo, this chickpea salad makes a delicious and healthy sandwich filler. Recipe from Ethcs/Veganuary.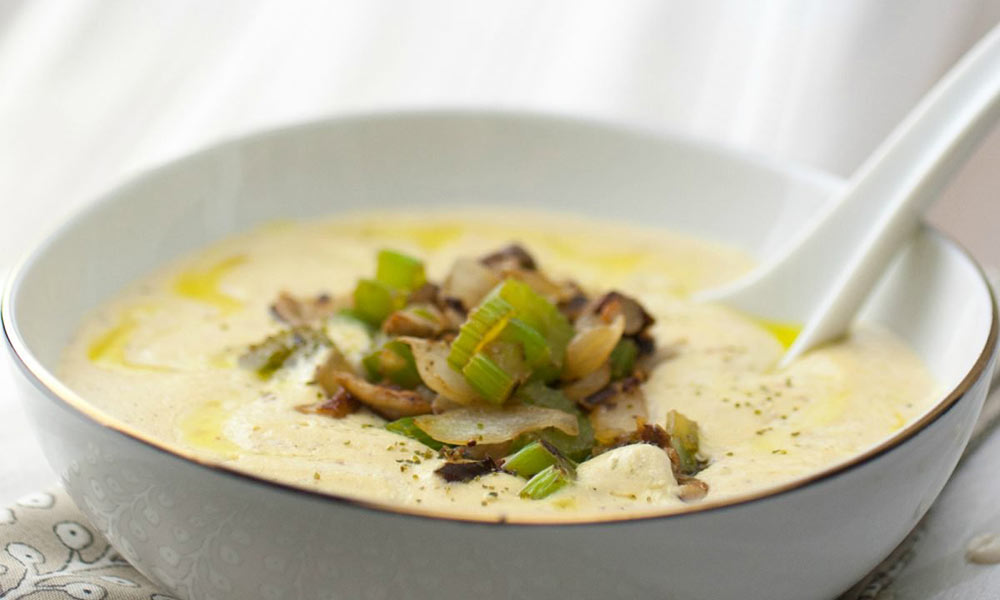 A rich and creamy chowder with delicious smoky shiitake mushrooms — the perfect winter warmer. You'll want some crusty bread to scrape up every last bit from your bowl. Recipe from Produce on Parade.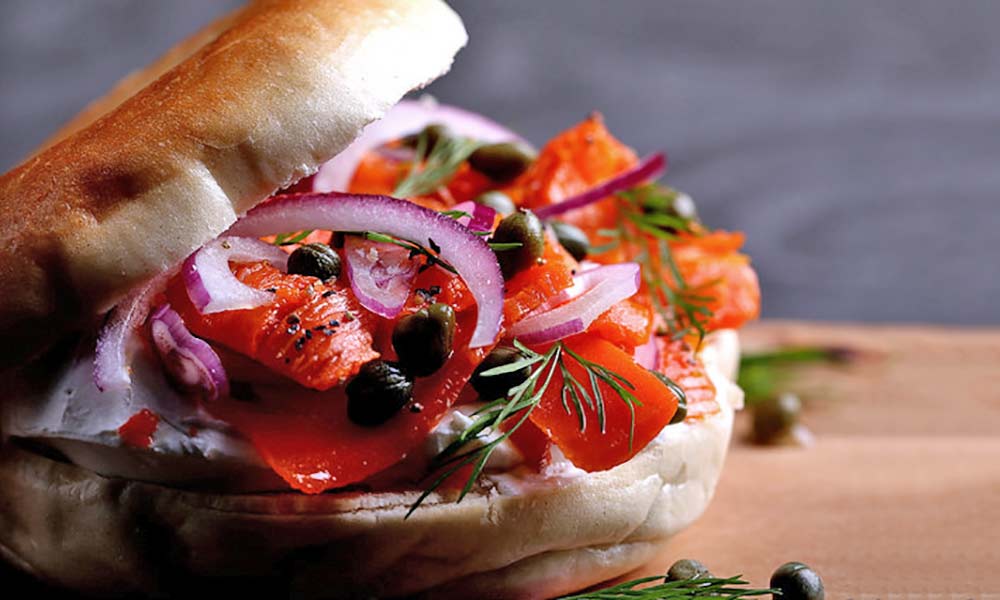 These salted, smoked carrot slices are free from the mercury and antibiotics commonly found in salmon. Combine with dairy-free cream cheese for the ultimate bagel experience or put on top of rice, avocado, cucumber and seaweed for a delicious and healthy poke bowl. Recipe from olives for dinner.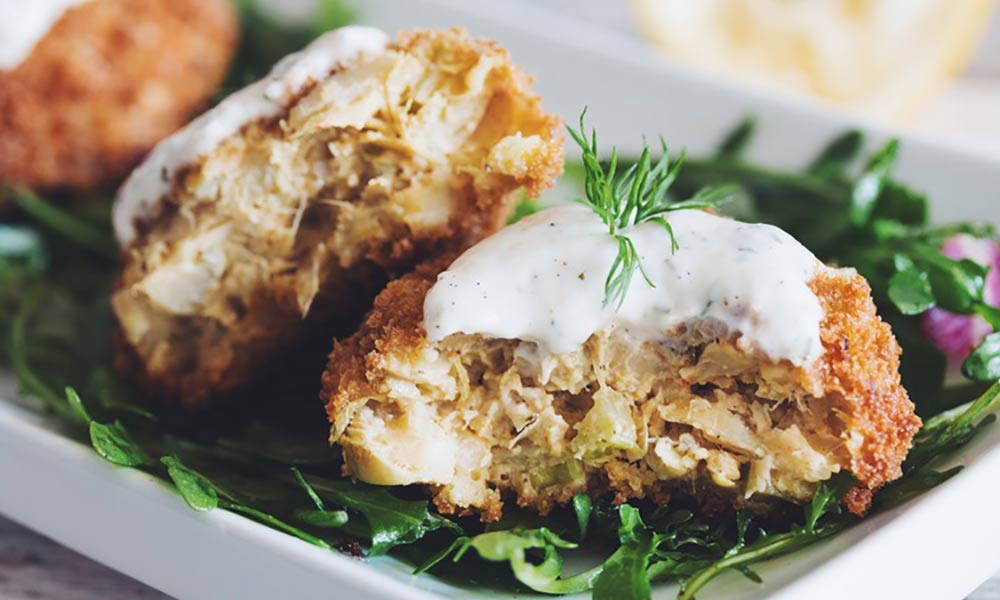 These soft and delicious crumbed patties will be a hit with friends and family. With flaky artichoke and crunchy celery, these are great as finger food or as part of a hearty, meat-free meal. Recipe from hot for food.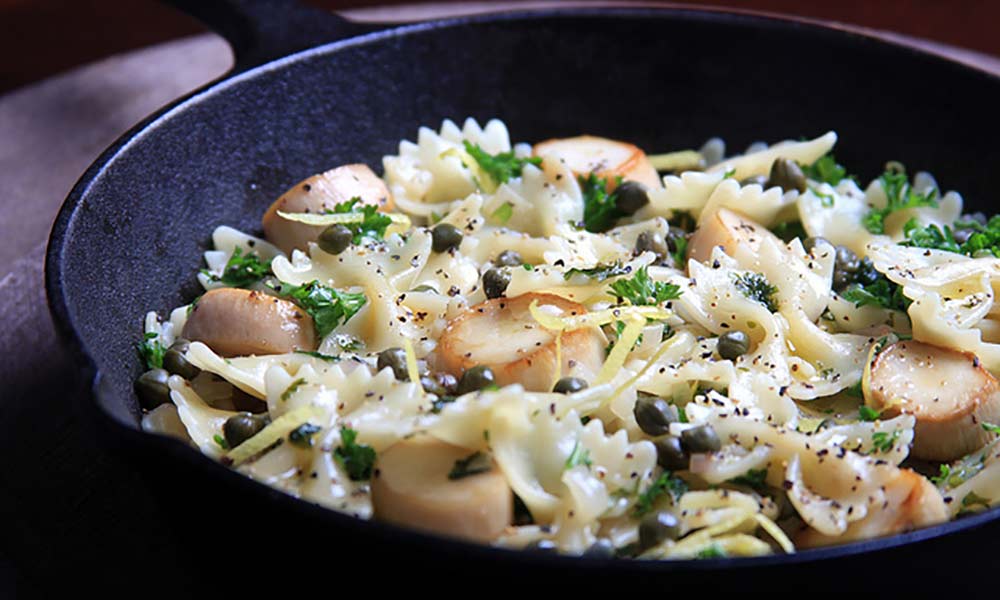 Who knew that mushroom stems could make a convincing scallop? Combined with capers, cream sauce and fresh parsley and lemon, this is a moreish dish with subtle flavours of the sea. Recipe from olives for dinner.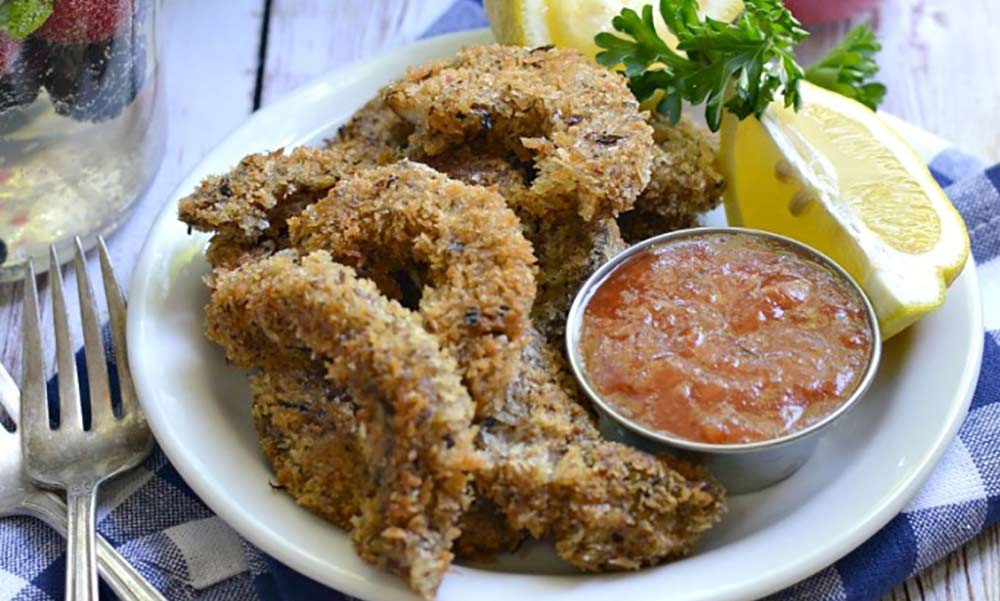 These are shrimply divine. Enjoy these baked, bite-size pieces as nibblies (better make double) or on top of a crunchy salad. Recipe from Fork and Beans.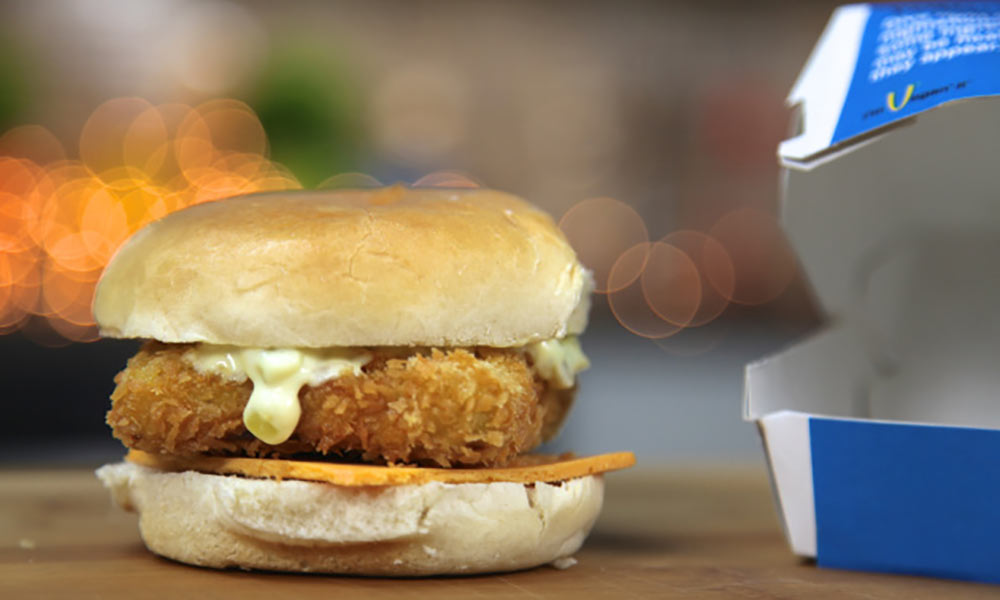 Crumbed eggplant makes the filet in this fish-friendly version of a Macca's classic, sandwiched between tartare and dairy-free cheese on a soft white bun — what's not to love? Recipe from The Edgy Veg.
Seafood-free products:
Make any of your favourite seafood recipes animal-friendly with these plant-based products. Check out your local health food store, Asian supermarket or vegan specialty store to explore their range of meat-free meats and seafood. You can also order products like these (and more) for delivery from The Cruelty Free Shop and Vegan Online.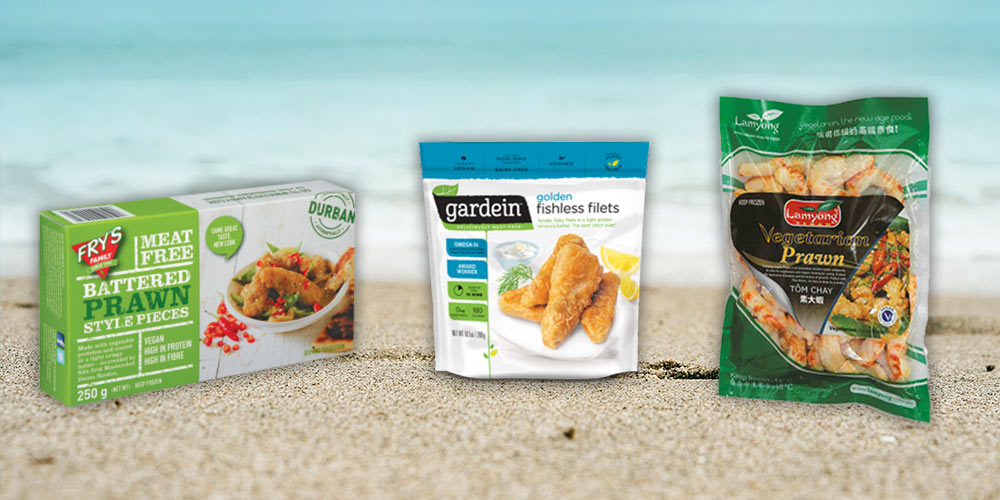 What's wrong with seafood?
Sadly, current fishing rates are pulling animals out of the sea faster than ocean life can sustain and scientist have predicted that if we don't make a change, ocean ecosystems could collapse by 2050. Animals who are pulled out of the ocean, often suffer a slow and painful death by suffocation. As well as fish, animals like turtles, dolphins, sharks, stingrays and seals are regularly caught and die in trawling nets. Farmed sea animals suffer in additional ways. Fish in fish farms are forced to live in such cramped and stressful environments that many show signs of severe depression, and in prawn farms, female prawns have their eyes cut off to make them breed faster. You can find out more about these issues by following the links below.