LAST UPDATED: 27 March 2018
More chickens are eaten than any other animal in the world, and they suffer enormously in the process of getting to dinner plates. Australians alone consume, on average, 45 kilograms of chicken meat a year. (That's about the weight of a primary school kid!) Some 600 million chickens are slaughtered to keep up with this demand — a shocking number by any standards.
If you're one of the 1-in-3 Aussies who are putting the chicken before the nugget by actively reducing — or eliminating — meat in your diet, we've got great news. Being kind to chooks doesn't mean you have to miss out on your favourite foods! Everything on this list is easy to cook. Easy to find. And, best of all, 100% chook-friendly.
Crispy, crunchy, golden goodness. The only argument here is over whether to have these nuggets and tenders with tomato sauce, salsa or sweet chilli. (The jury is still out on BBQ sauce.)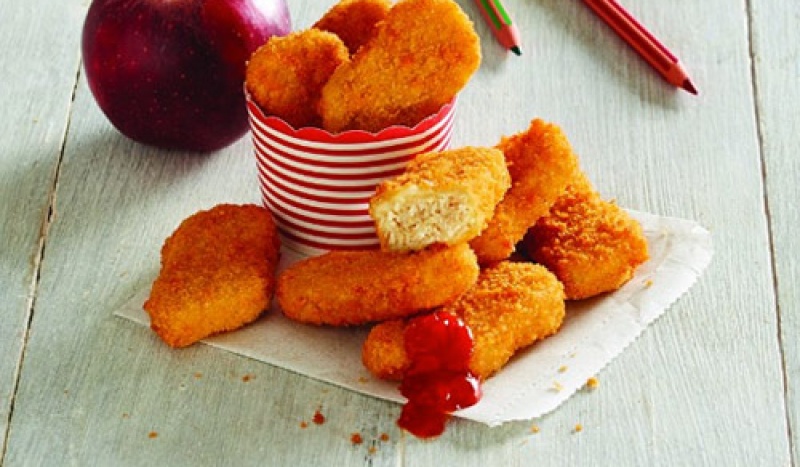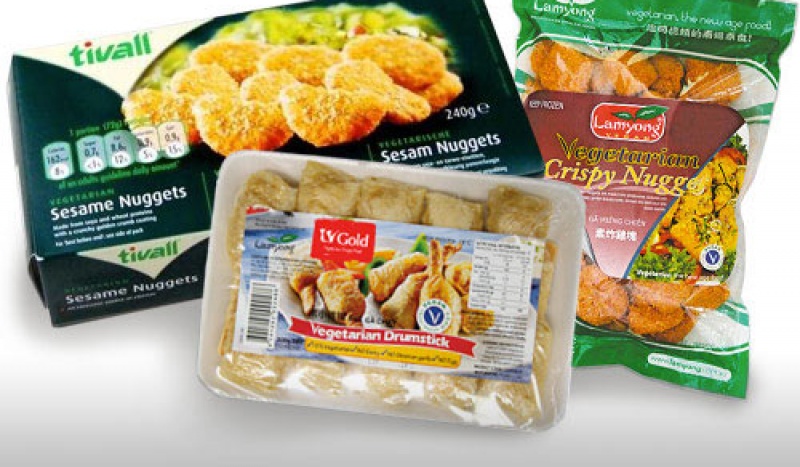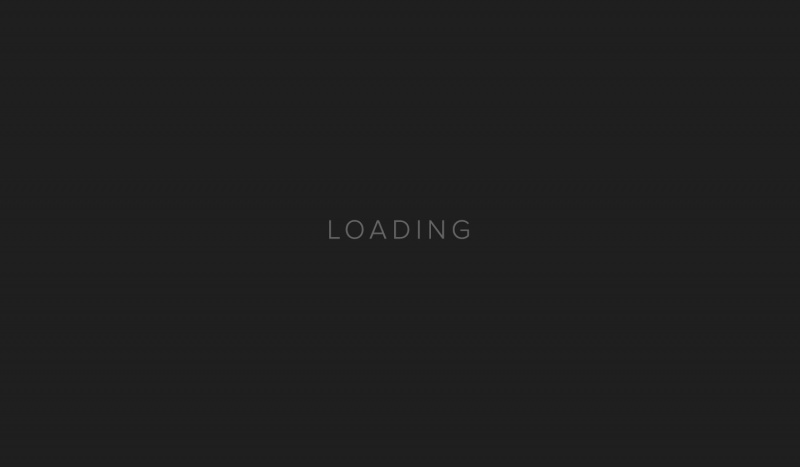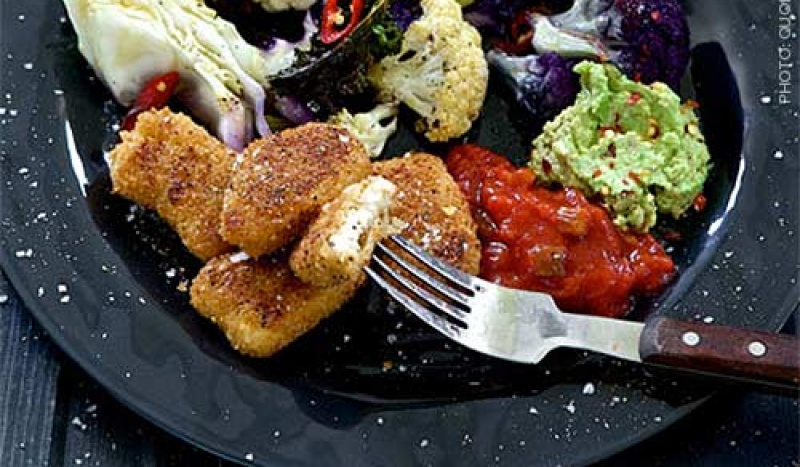 From artisanal Chick'n & Apple sausages (delicious with a tall glass of cider on a sunny afternoon) — to crispy burgers that are great on the BBQ for a lazy weekend with friends. Or try some classic herby chicken-style bangers that go a treat with mash and peas.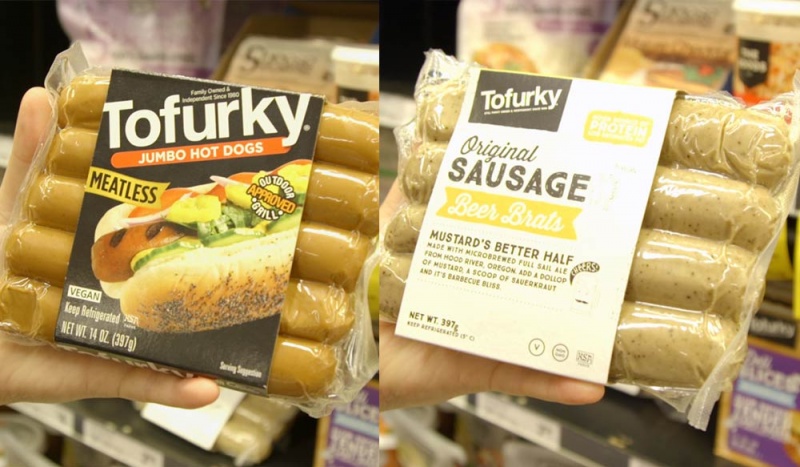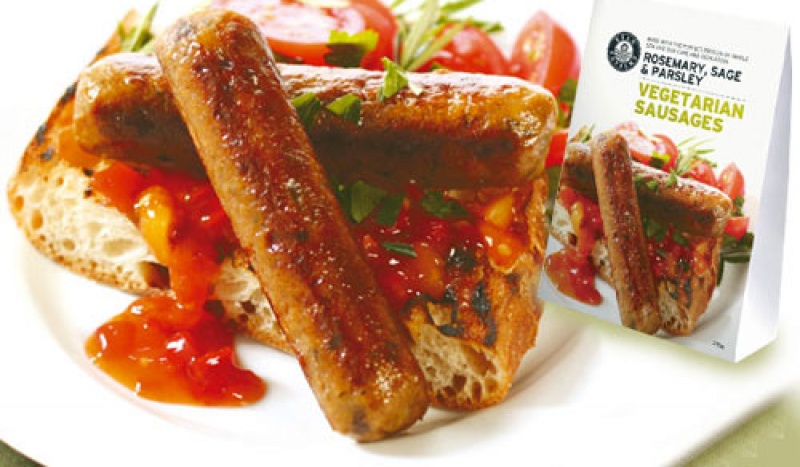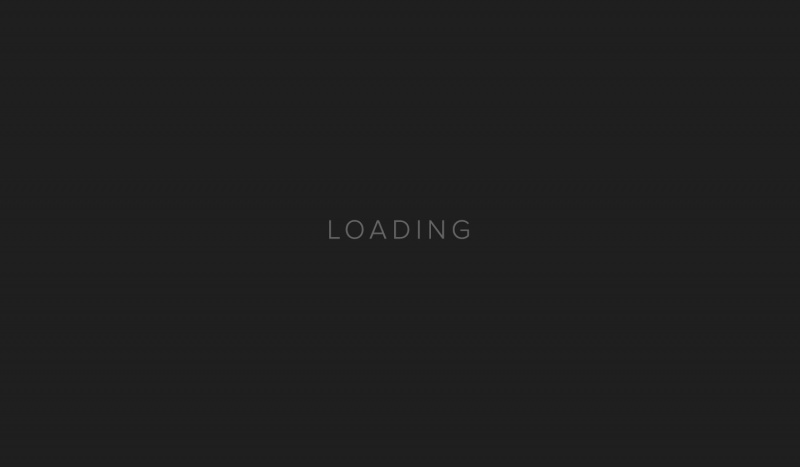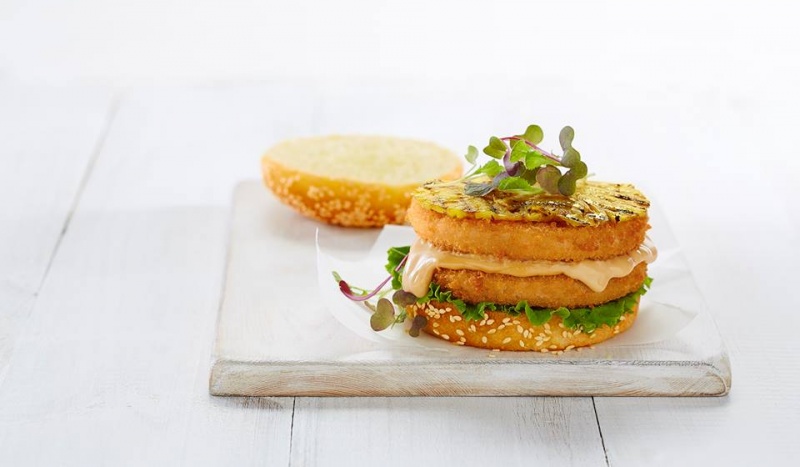 Whether your idea of heaven involves a schnitty and a glass of something cold and bubbly, or an elegant French-inspired supper with capers and chianti, these poultry-friendly mains should definitely make an appearance on your menu. We could tell you they're loaded with protein, B12, iron and omega 3 essential fatty acids — but all you really need to know is that they're great either in a bun with mayo and shredded lettuce, or smeared with a herby tomato sauce and topped with grated dairy-free cheese (try BioCheese!) for a classic — and cruelty-free — parma.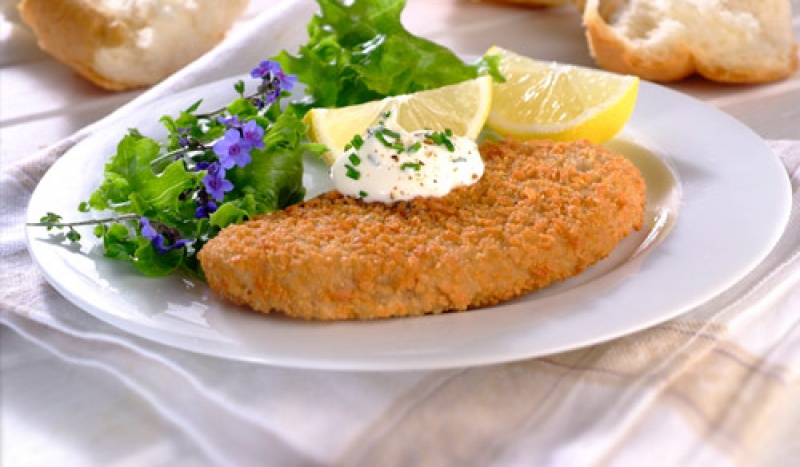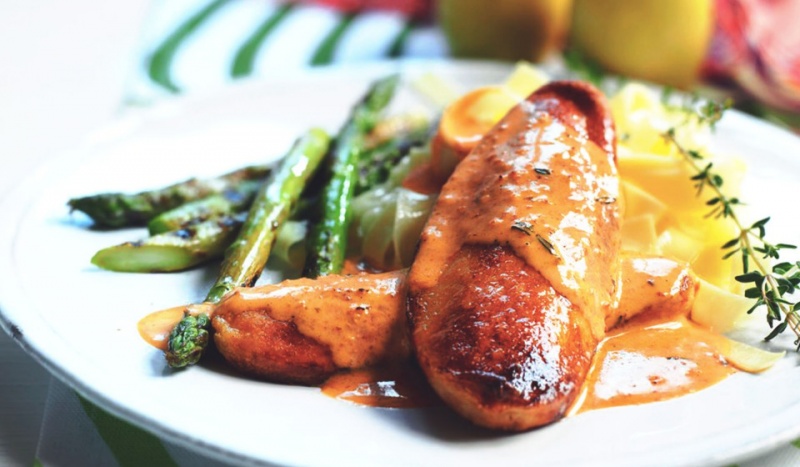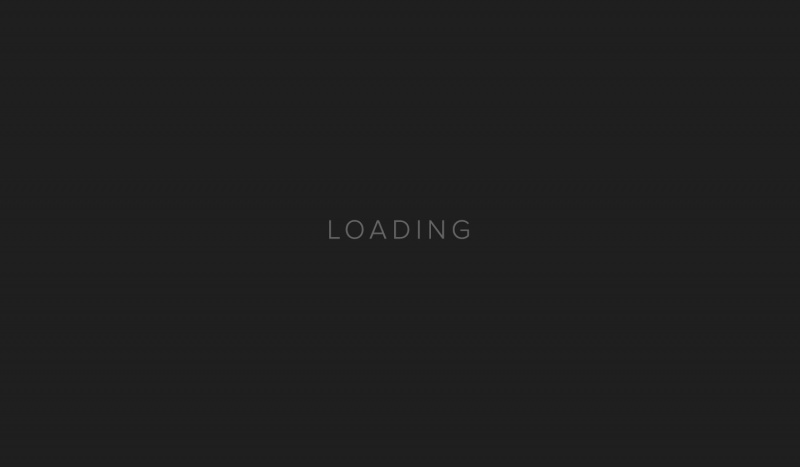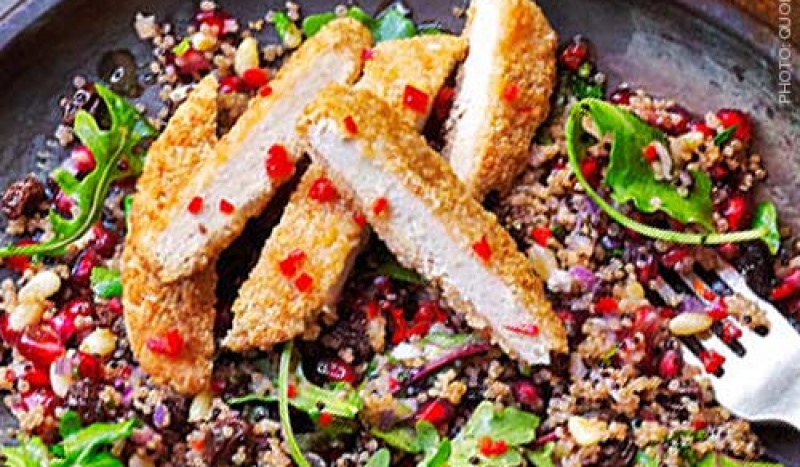 Making school lunches (or fancy sammies to impress your friends) is a breeze with chicken-friendly cold-cuts and crispy tenders that come in a range of seasonings. Try hickory deli slices to add a smokey touch to pasta salads.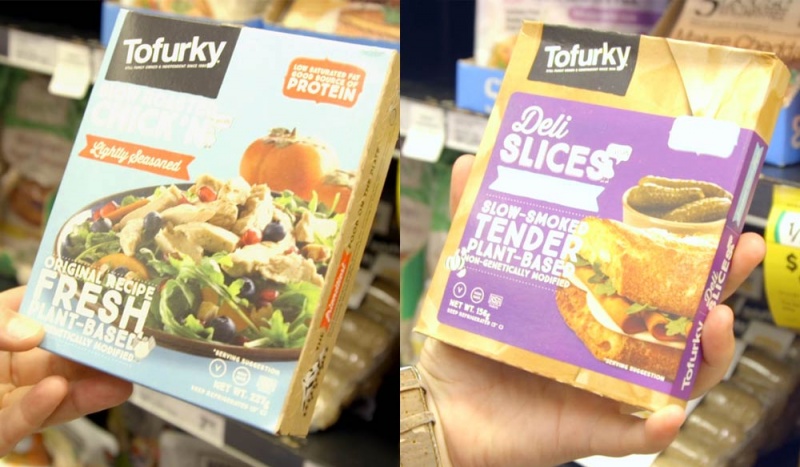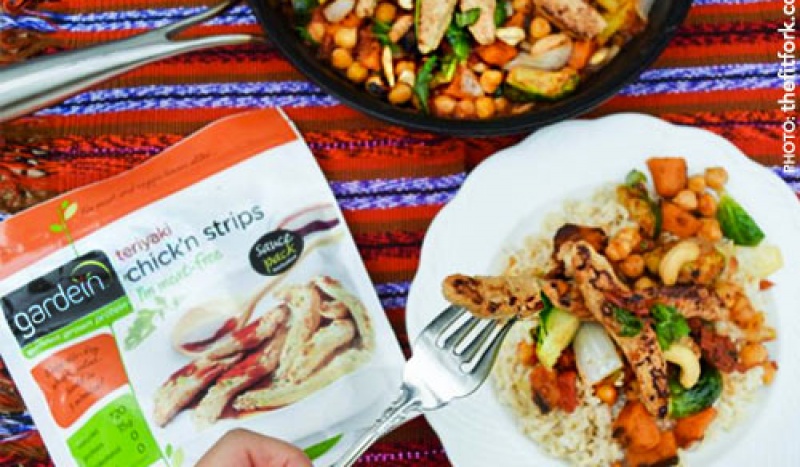 TIP: Chicken-style strips aren't just for stir-frys. Think outside the box by whipping up a curried chick'n sandwich! Simply cook, mix with egg-free mayo, a pinch of curry powder, chopped celery, herbs, salt and pepper to taste, then spoon into lettuce cups or wraps.
Fry Family Foods tender, protein and iron-rich bites are perfect for stir-frys, wraps and threading onto skewers to pop on the barbie. Or try mock chicken pan-fried, then stuffed into fluffy Turkish bread, with fresh salad and a drizzle of creamy, easy peasy homestyle tzatziki.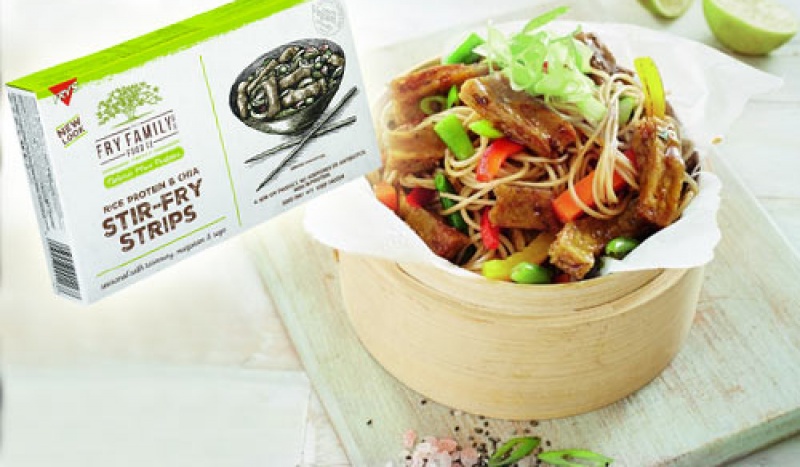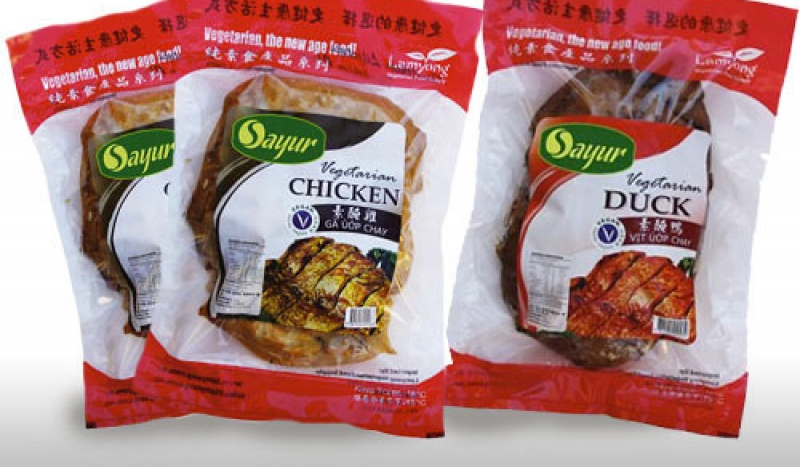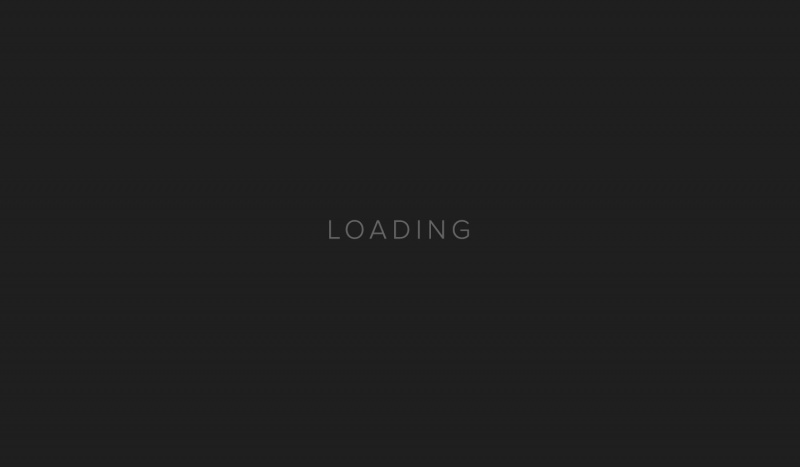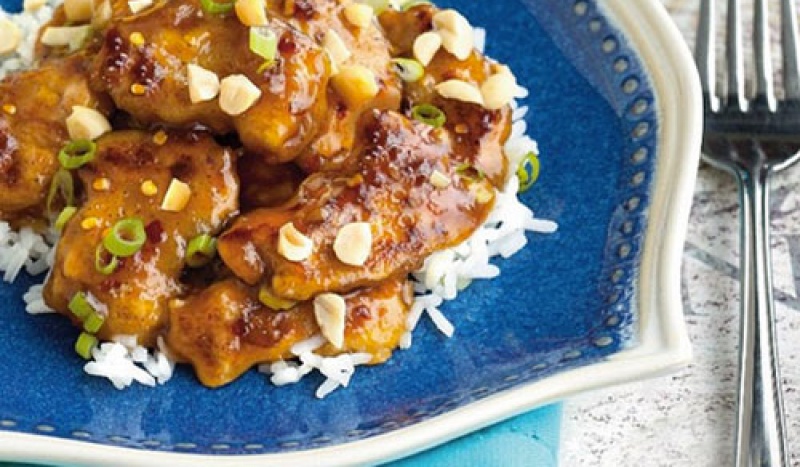 Let's go shopping
While major supermarkets like Coles, Woolworths and IGA's are starting to branch out with the chick-friendly foods, don't forget that smaller stores that specialise in Asian groceries can be a wonderland of chook-free options. Often inexpensive, it's worth sampling a few different brands to find the seasonings that suit you.
Plant Based Foods is a one-stop shop to find Gardein and Tofurky stockists. But if you prefer to shop online check out The Cruelty-free Shop, who can deliver right to your door.
This is just the tip of the iceberg. There's a whole lot more available out there that'll have you singing 'I don't feel like chicken tonight' — or any night! So if you'd like some inspiration, chook-friendly cooking tips and meal ideas, you can order a FREE Vegetarian Starter Kit here:
Because chickens are awesome!
Header image for Vegan Asian 'Chicken' Salad kindly supplied by Arman at The Big Man's World.