LAST UPDATED: 19 January 2017
A look inside one of Australia's major slaughterhouses shows that the last moments for animals can be terrifying and cruel, but there is hope for these animals in the overwhelming number of people who have taken action into their own hands ... and stomachs. Thousands of Aussies have taken a stand against the cruelty of slaughter and taken animals off their plate.
Whether it be once a week or every day, every time someone chooses a meat-free and dairy-free meal, animals are spared from a lifetime of suffering, and the fear and pain of slaughter. In the last 2 weeks, we've sent more than 7,000 Vegetarian Starter Kits to people who are making that choice. This staggering response proves something that we see time and time again — when people are armed with the truth, and given the tools to protect animals, incredible things happen.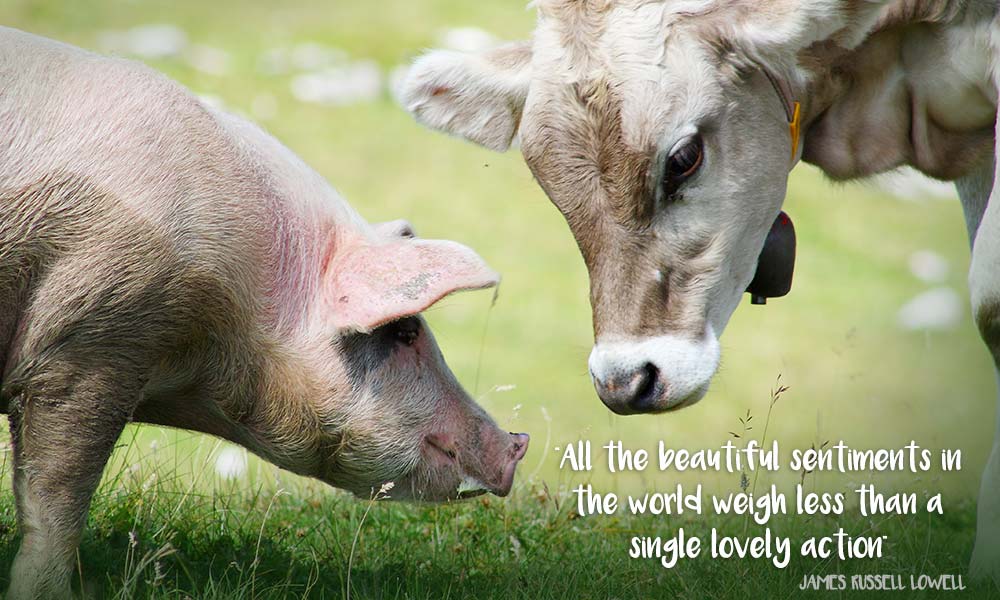 The footage supplied to Animals Australia from inside a Victorian slaughterhouse shows horrors that humans rarely get to see, but that are a daily reality for countless animals. With high demand for meat and dairy increasing the pressure for animals to be killed quickly, corners are too often cut and animals suffer from the cruel consequences. Reducing this demand is just one of the many reasons that 1 in 4 Australians are choosing to cut back or cut out meat and dairy — saving animals from ever seeing the inside of a slaughterhouse. And in the last few days there are another 7,000+ Australians making this kind choice.
This group alone could spare as many as 190,000 animals from slaughter every year, AND thousands more marine animals! If you're one of the people who've taken action for animals by choosing to eat meat-free and dairy-free — you are awesome. Treat yourself to a moment of joy, thanks to cows (or as one of our supporters has described them: '400kg puppies'):
Join the movement:
If you're yet to order your vegetarian starter kit yet, or you'd like to get one for a friend, you can order them here — complete with nutritional advice, recipes, a meal plan and stories of animals who were given the chance to live a full life, thanks to kind-hearted people just like you.
More good news: