LAST UPDATED: 23 January 2019
'Retirement' is a word the greyhound racing industry like to use a lot — but for many of these gentle, affectionate dogs, it doesn't just mean the end to their racing life — it means the end of life itself. Thankfully, there are a lucky few who are rescued, and discover how great life can be beyond the race track.
We asked you to share your greyhound adoption stories — and we think they demonstrate better than anything what 'retirement' should look like for all greyhounds:
Santas little helpers (or when off-duty Daz and Stormy). We adopted Daz first and couldn't resist another hound, he was very anxious being by himself ... so we adopted a little sister. We love them dearly and hope more greyhounds are adopted. They are beautiful creatures.Camilla
This is my beautiful rescued greyhound, Chloe. She has a unique sleeping style ...Melissa
Bobby (white and black) has been my partner in crime for just over two years now. He is definitely the best dog in the world — he convinced my parents to rescue a greyhound of their own (Prince Harry), and has helped several foster greyhounds settle in to companion animal life. Most recently, a puppy who needed her leg amputated after her breeder didn't treat a dog bite and the owner wouldn't pay the subsequent vet bills. 'Lucky' is now on trial with a lovely new family, and we pick up 'Maisie' from the pound this afternoon.Gabrielle
Our beautiful adopted girl, miss Cleo. Wouldn't ever get another breed after having a greyhound. They're the most gentle, loving dogs I've ever met.Suzi
This is Magnus, the most amazing dog I have ever known. I wish I had known him sooner, so I could have loved him longer. But nevertheless, he came into our lives and my heart nearly bursts with love for this goofy guy.Kristan
Roxy has been the best addition and our lives would not be as full as it has been without her. For those thinking about greyhounds as a pet please jump in as they are such amazingly grateful animals that have so much love and quirkiness to spread.Julie
We adopted Sprocket in February from Gumtree Greys and he is honestly the best, most well behaved (and easy) dog we've ever come across. We added Dexter dachshund a couple months later and they absolutely adore each other.Nat
This is Elvis, we adopted him six months ago. At 3.5 years old, after finishing his lacklustre racing career, he was brought to the vets to be put to sleep, the vet saw his potential and sent him on to GAP. He was adopted by another family for seven months, who returned him to GAP. Then we found him 6mths ago at adoption day. He's a sweetheart and loved by everyone who meets him and especially by his three human brothers, me and my partner.Melanie
Retirement SHOULD mean that the best years of their lives are yet to come!
Check out more pics of happy retirees in their forever homes: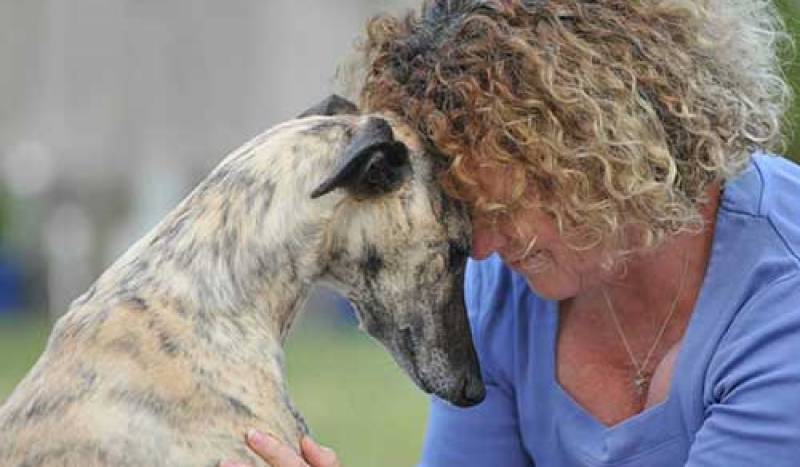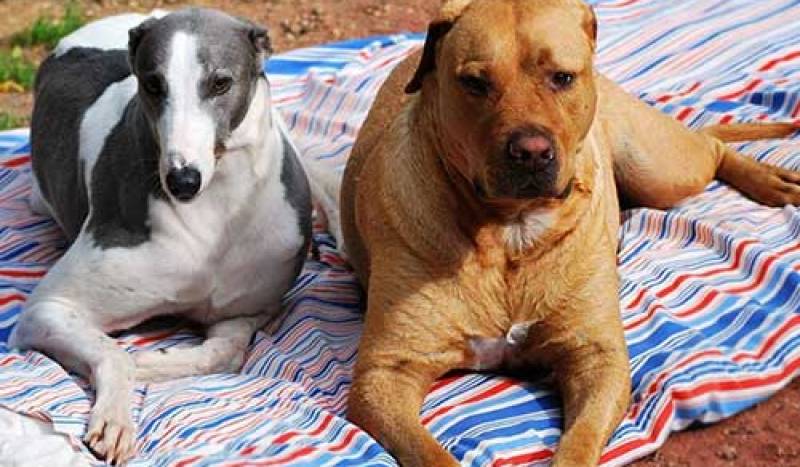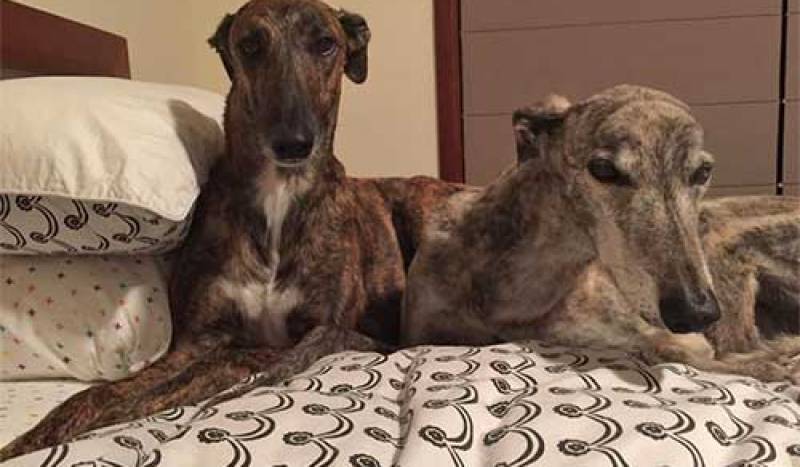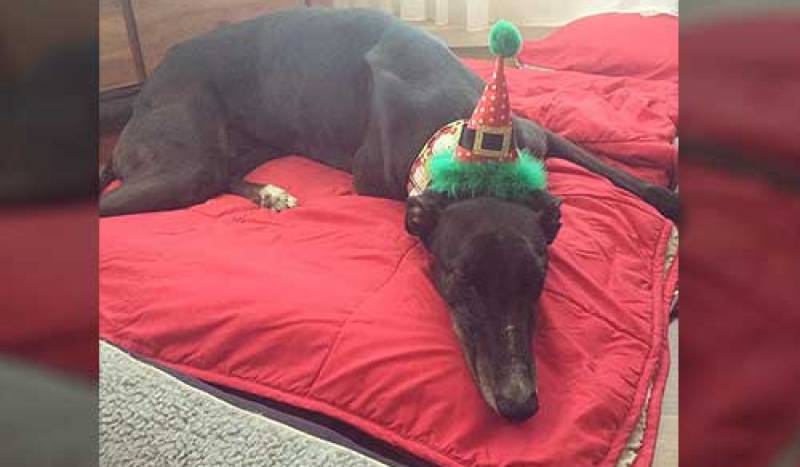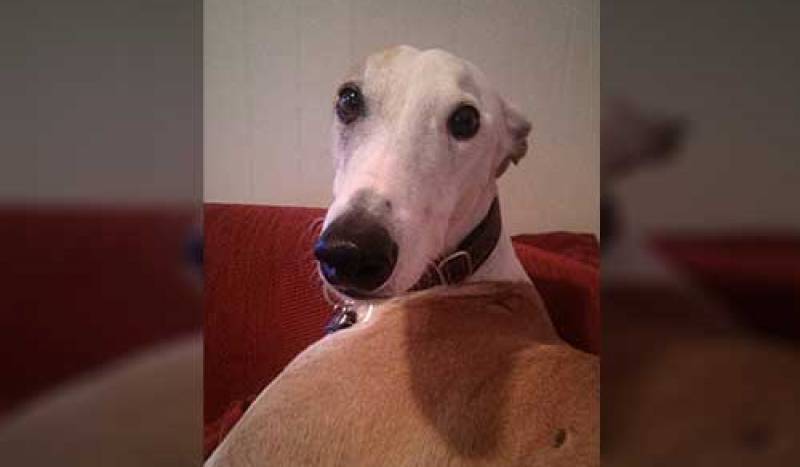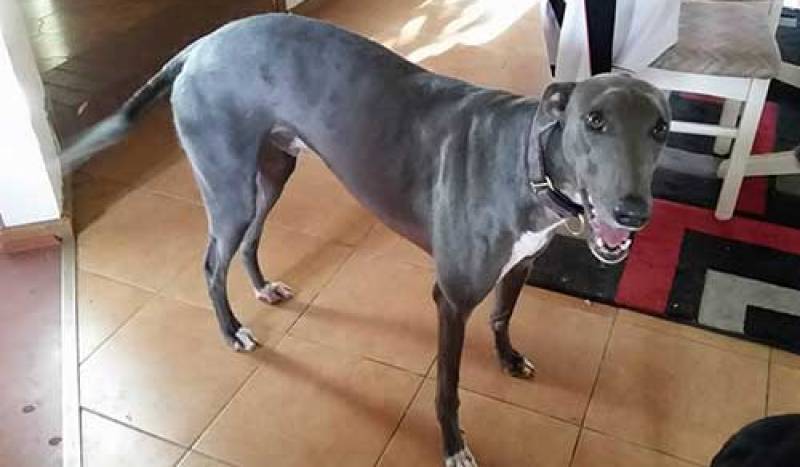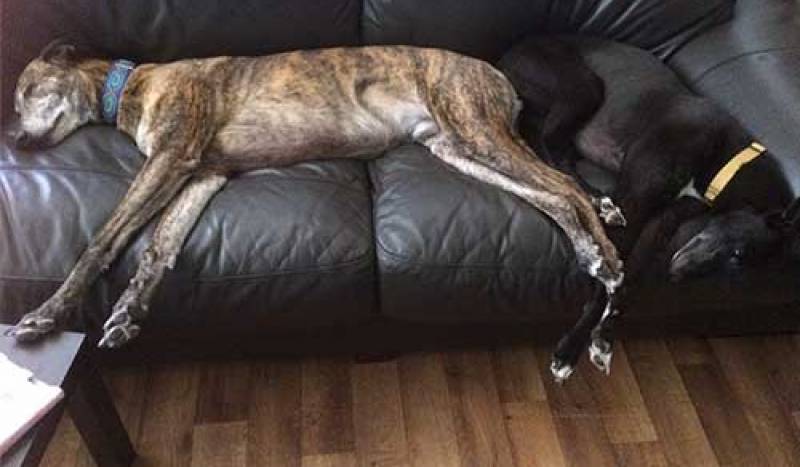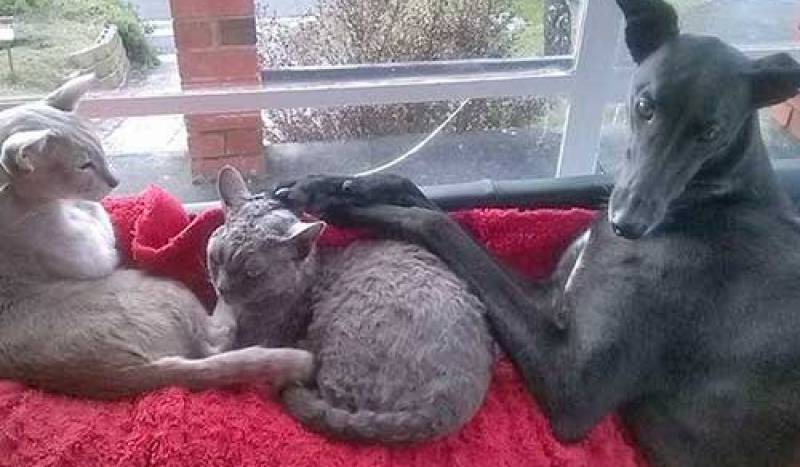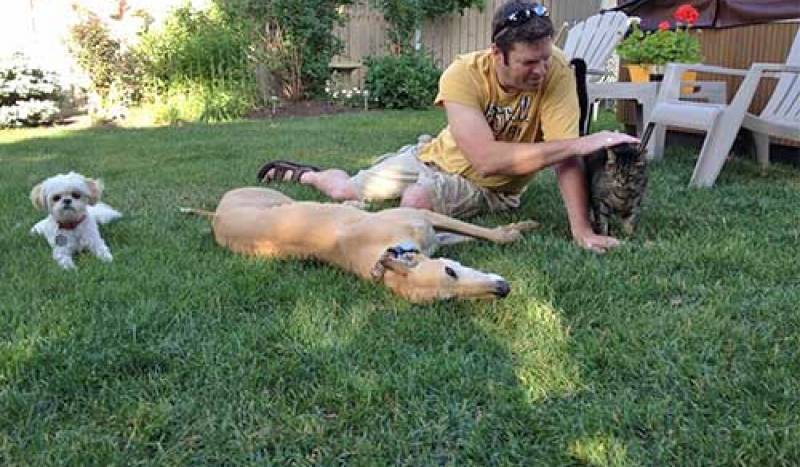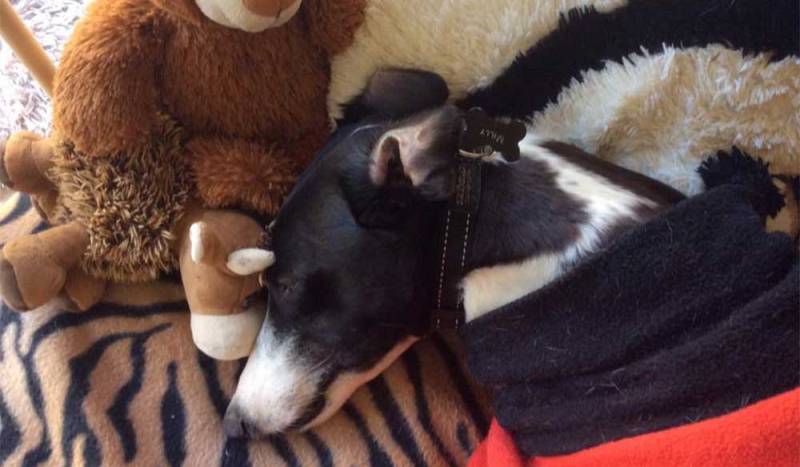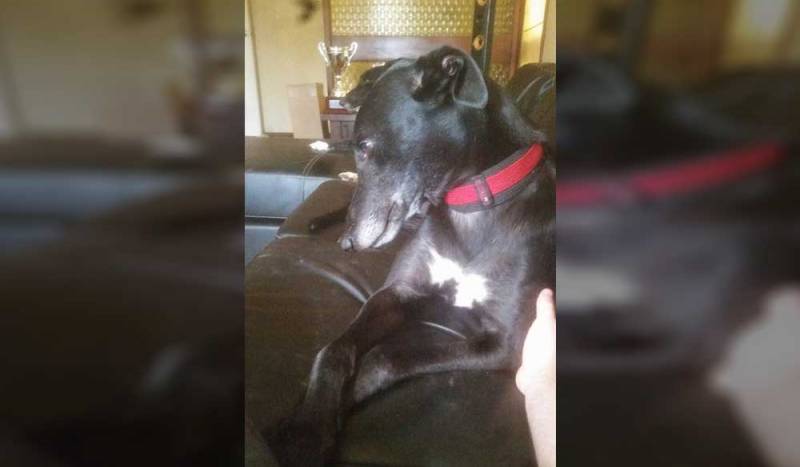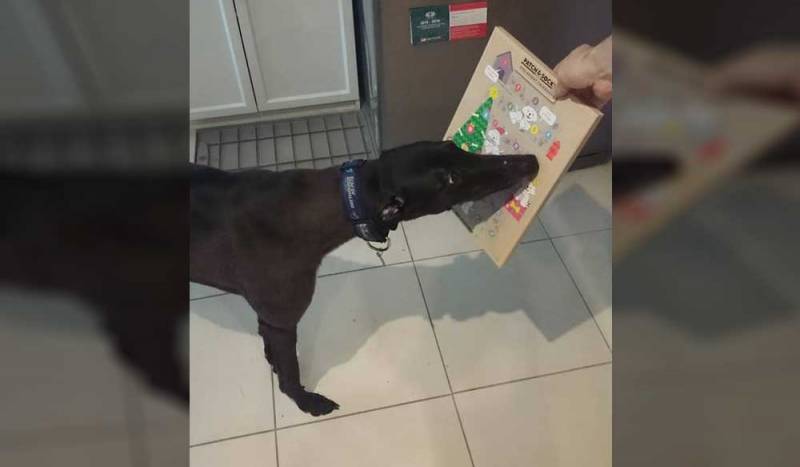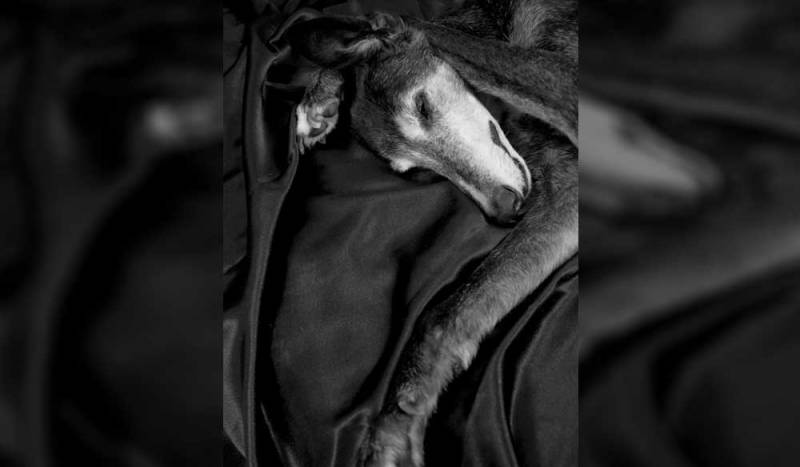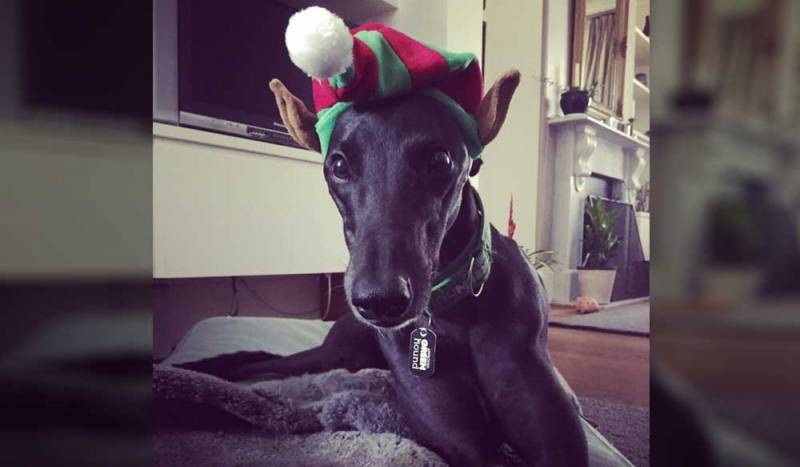 Can you foster or adopt a retired greyound?
Check out our handy guide to fostering or adopting one of these gentle giants, and discover just how grey-t life can be with a rescued racer!
And just in case you haven't seen enough happy dogs today (is there such a thing?), check out how our friends at Brightside Farm Sanctuary are helping greyhounds discover how awesome life is beyond the race track: