LAST UPDATED: 20 October 2021
They are an iconic symbol of Australia and masses of tourists make their way 'Down Under' each year to catch a glimpse of their unique beauty – but as dusk falls in the remote Australian outback, kangaroos are slaughtered.
Coupled with devastating bushfires and drought, kangaroo shooting is not only cruel at an individual level, but may cause local extinctions and risk the future of the species.
This is why Animals Australia is a proud sponsor of World Kangaroo Day 2021, led by our friends at Kangaroos Alive. Help us share the hidden story of these mistreated native animals, and what Australians can do to save them.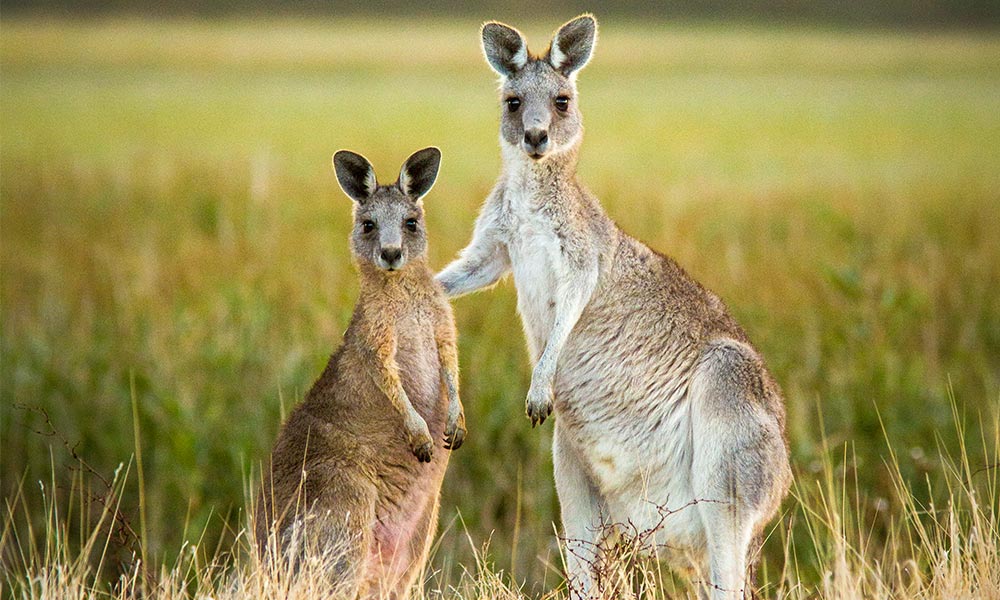 Kangaroos are an important part of our national story – and laws should ensure they are a part of Australia's future, too.
Despite grave concern from the Australian public, five Australian states allow legislative wildlife 'protections' to be lifted so that kangaroos can be shot under commercial licences or by landowners with 'management permits' – and this needs to change.
Even after the Black Summer fires ravaged habitats, while rescuers worked tirelessly to save fire-affected kangaroos, governments across Australia continued to allow shooters to kill them.
Due to questionable counting methods that lack transparency, there are fears that official estimates of kangaroo numbers could be hugely inflated – an issue raised in eye-opening documentary 'Kangaroo: A Love-Hate Story'.
A recent NSW Parliamentary Inquiry has looked at the health and wellbeing of kangaroos — and although long overdue, the inquiry is a hop in the right direction. Animals Australia made a submission to the Inquiry on behalf of the country's kangaroos, highlighting their current exploitation and the urgent need for legislative reform. Hopefully for the sake of our nation's icon, politicians take action to properly protect them.
To ensure kangaroos continue to exist alongside us, we must help them not only in times of fire and disaster — but also extend to them the legal protections they deserve.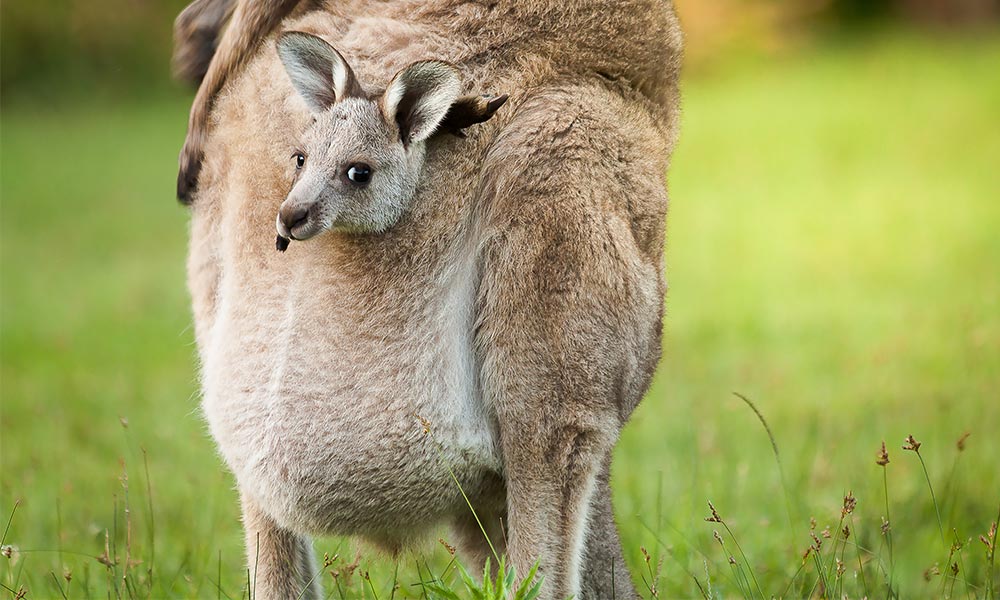 The cruelty our kangaroos face is legal and is largely hidden from the public eye. These curious, social, and maternal animals need our protection.
As the killing of kangaroos often occurs in remote locations, effective monitoring of the shooting is nearly impossible. And – regardless — the relevant laws specifically allow for shocking cruelty like the decapitation and bludgeoning of joeys to death when their mothers are shot.
No statistics are available for the kangaroos who are wounded by shooters and escape, and endure long and painful deaths from exposure, injury, or predators.
Together, we can shine a light on their story and ensure they receive the 'roo-spect' they deserve.
Here are 4 ways you can hop into action for our beloved kangaroos on World Kangaroo Day 2021
1. Add your voice to calls for an end to the slaughter of kangaroos, and forward these action pages to friends and family.
2. View acclaimed documentary 'Kangaroo: A Love-Hate Story' or arrange a screening within your community.
3. Consider kangaroos when out and about – when you're on the road, at restaurants and at grocery stores.
Driving with caution, particularly in rural areas, can limit the chance of injuring kangaroos and other wildlife. Sadly, accidents can happen – by reporting injured wildlife to your local wildlife rescue, you can help to save them and potentially joeys hidden in pouches, too!
Choose animal-friendly foods and products. You can also urge supermarkets and restaurants in your area not to stock or serve kangaroo meat. By refusing to purchase kangaroo meat or products that have kangaroo leather, we are voting with our consumer dollars - voting for an Australia where these magnificent animals live free from unnecessary human harm.
4. Build a water station for kangaroos and other wildlife in your area.
Setting up a wildlife water station is a simple way to help wildlife who are severely impacted by bushfires, heat waves and drought in your local area. With just a handful of items from a hard-ware store and our step-by-step video, building one is easy, fun, and could potentially save lives!